Lisbon is one of my favorite spots in Europe. From architecture, castles and food to the relatively manageable throng of tourists, it's a city that deserves serious consideration for your next European getaway. And as you're planning your days, it's always important to factor in some interesting shopping that takes you beyond the classics you can find at home. (I still respect you, Zara.)
Here's a short list of unique, design-forward shopping destinations to seek out in Lisbon where you'll find amazing Portuguese goods to take home for gifts (or for yourself).
Exbaixada
Exbaixada means embassy in Portuguese, but don't let that confuse you. This Exbaixada is not an embassy, but is a stunning shopping center housed in a former neo-Moorish palace. With a grand stairway and an enchanting 3-story central gallery, Exbaixada houses numerous pop-up shops from Portuguese-based boutique brands. Shops include beautiful and modern clothing, paintings and art, accessories and home goods, all from local artisans and designers. The building is not huge and is an easy venue to enjoy and explore over the course of an hour. Afterwards, stop by the old-world gin bar called Gin Lovers for a cocktail and a bite to eat (and to admire the beautiful Portuguese gin packaging and design).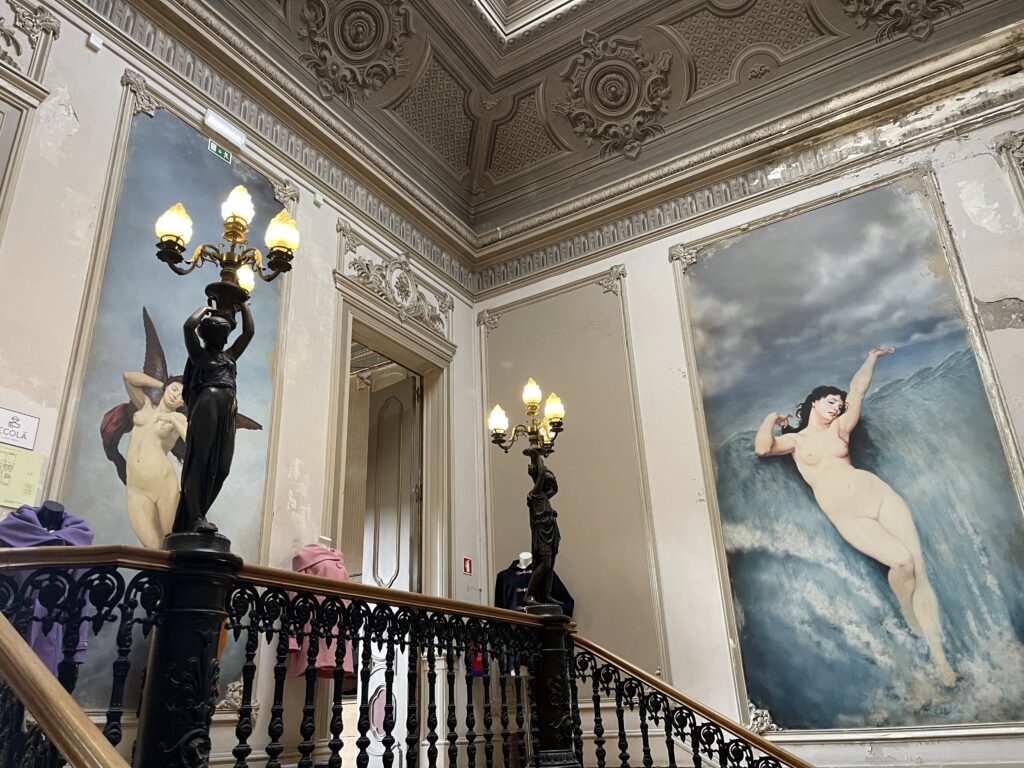 LX Factory
Originally an 1846 industrial complex, the LX Factory is born again as an indoor-outdoor shopping area with walking streets, creative shops and restaurants. This collective of hip galleries, shops and makers spaces is located farther west than the most central areas of Lisbon. But, it's well worth the walk or street car ride to have brunch and check out the space and wall art. Wander through the lively art streets to visit stores housing unique ceramics, bohemian clothing, art and books. Youthful makers abound and you'll surely find the most unique piece to remember your visit. Peppered with trendy coffee shops and hip cafes, grab a coffee or a beer. The people-watching is unbeatable.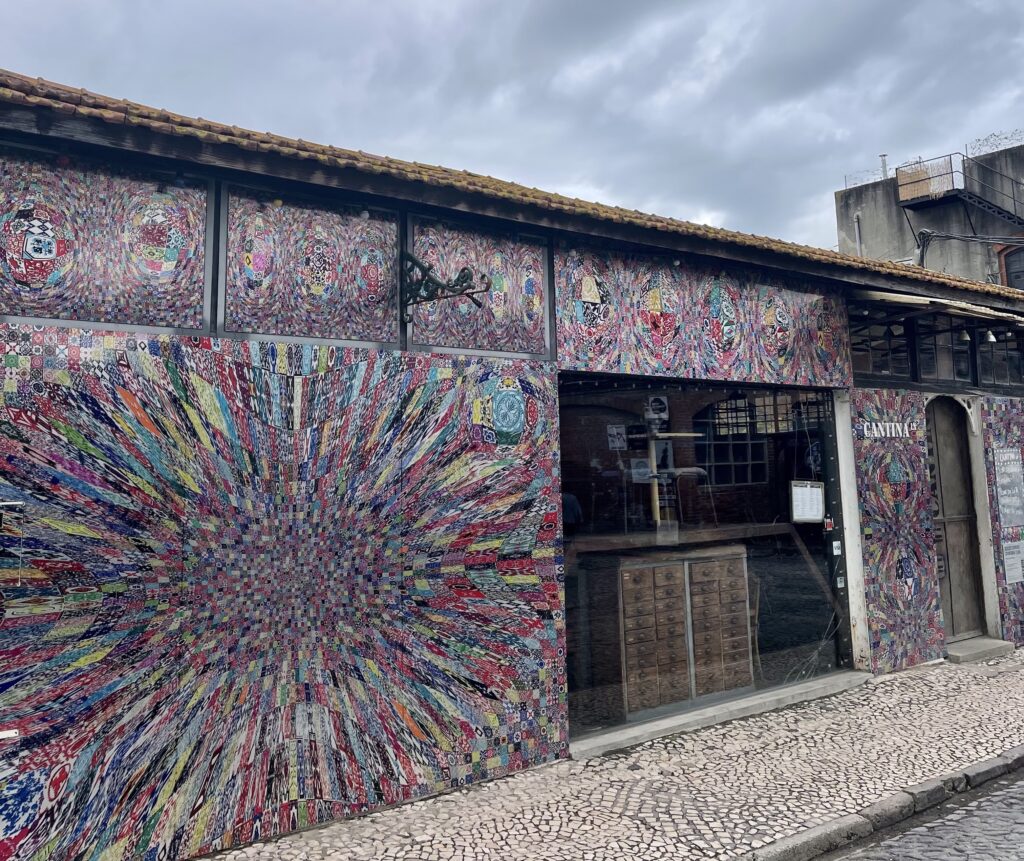 Time Out Market
I realize this is more of a food destination, but this food hall with close to 40 stalls for food, drinks, desserts, cooking classes and (a few) shops, is worthy of including in this list. Concepted by Time Out Portugal in 2014, the Time Out Market has become a must-visit for many locals and tourists alike. Located in the Cais do Sodré neighborhood, you'll find the market within walking distance downtown and the water. Gentle warning: it gets BUSY. We recommend to pop in for breakfast around 10 a.m., as it's less crowded and always fun to see the crowds flock in after you've nabbed a table. No reservations.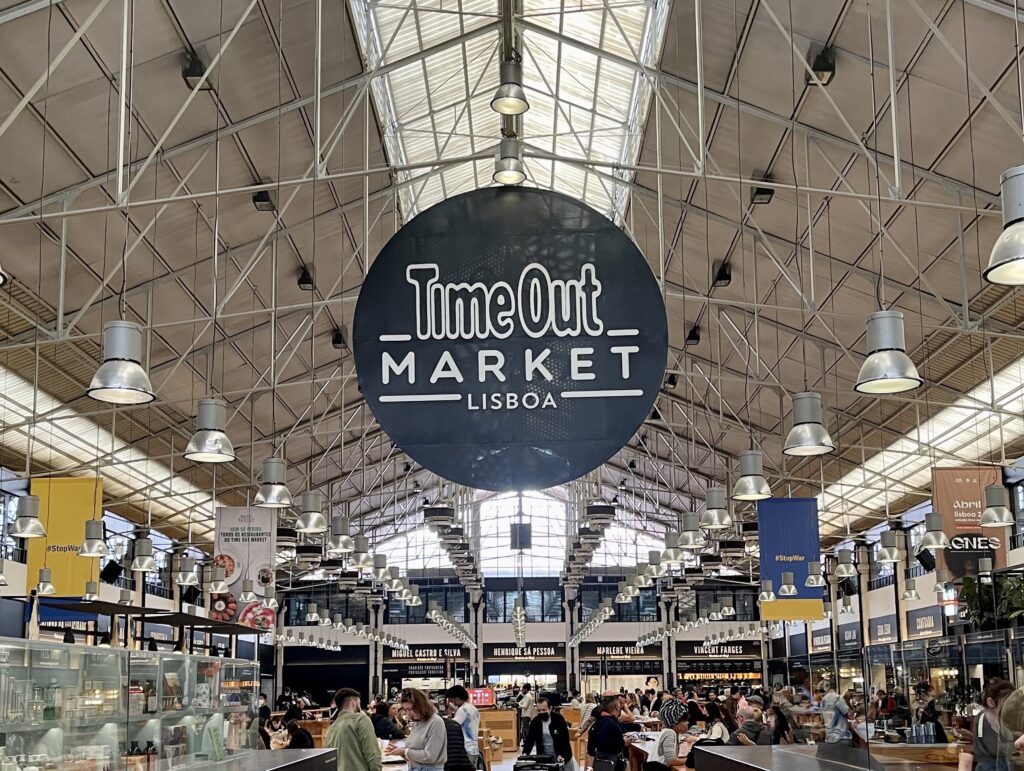 A Vida Porteguesa
There are a few A Vida Porteguesa locations around the city (including a small stall in the aforementioned Time Out). For added ambiance, I recommend you go to the original shop location in the Chiado neighborhood that is housed in an old perfume factory. This gorgeous shop features original wood cabinetry and includes numerous small rooms to showcase home goods, stationery, embroidery, ceramics and gift-able foods (i.e., sardine tins, candies and sauces). Every product is carefully chosen and Portuguese made, and the design-aesthetic of each product's packaging looks to be as carefully considered as the merchandising of the store.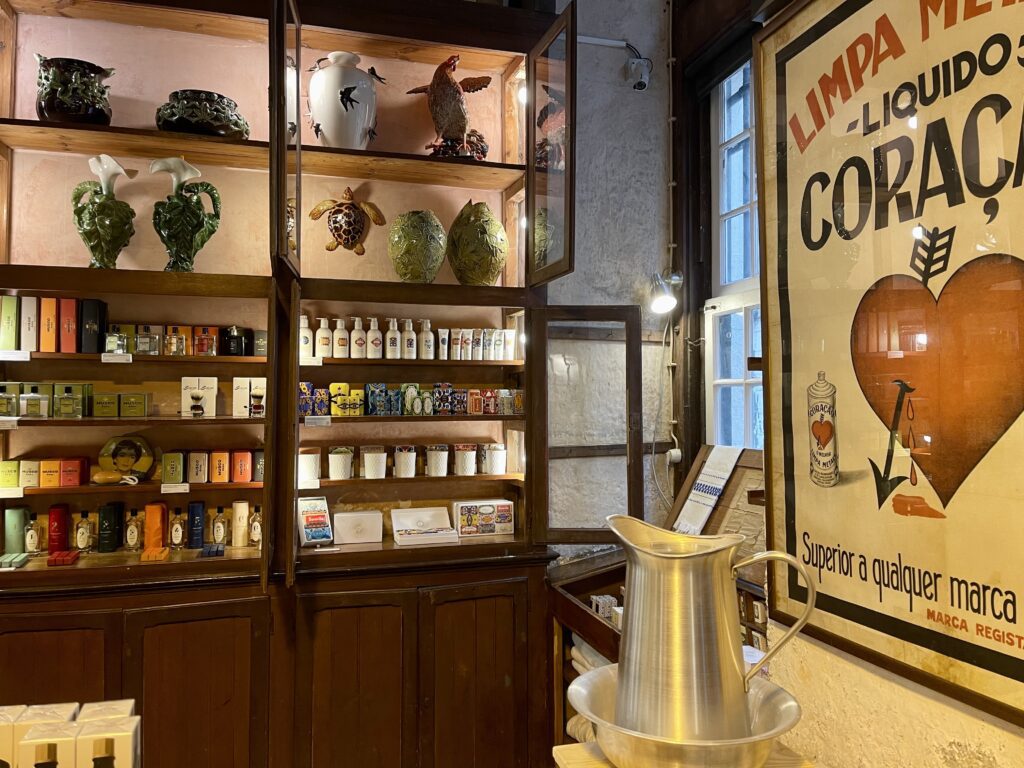 Any other interesting shopping experiences to add to the list? Please leave a comment below!
Images by Leslie Hodgin.
You May Also Like: