Growing up on the East Coast of Australia, I have fond memories of road trips up the Coast of NSW. Whether it be towards the sparkling blue waters of Port Stephens; further afield to the rugged beauty of Seal Rocks or further afield still towards Queensland where family holiday parks such as Sea World were in solid supply.
The car windows were down. The cassette player was working overtime. Chocolate Paddle Pops the treat of choice as we stopped for fuel. Subsequently, if the trip was long enough, an overnight stop over at a roadside 70s style brick facade Motel where you drove in and parked your car right outside your room, was a given.
Along this coast a region always caught my eye out the car window – the lush countryside surrounding that most bohemian of places – Byron Bay and the North Coast hinterland. Now as a "grown up" and living in Melbourne, I look forward to a return to this area every year with its promise of sunshine, great food and relaxed vibe.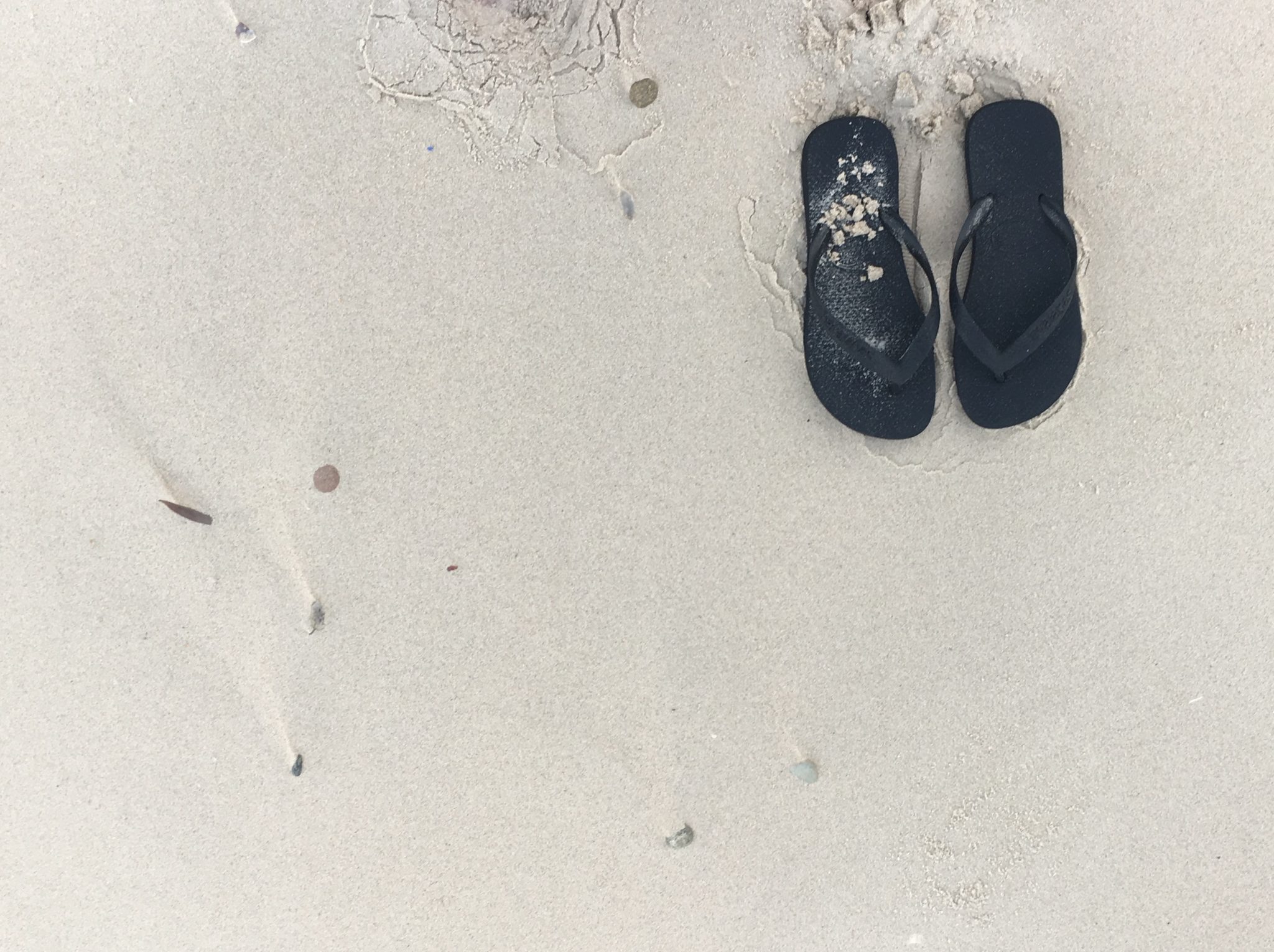 Eat:
This area has for many years been attracting talented sea and tree changer chefs and front of house professionals from the big cities.
Brunswick Heads, NSW
@fleetrestaurant and @lacasita.brunswick
Brunswick Heads is a markedly laid-back seaside town about 30 minutes north from Byron Bay. Over the past few years the town has been the lucky recipient of acquiring new residents and super talented hospitality professionals. Lunch or dinner at Fleet is a wonderful experience but do be prepared to book well in advance. If you miss out or simply prefer a more relaxed option, the good news is the team has opened a friendly local Mexican just around the corner called "La Casita" and it's heaps of fun! Start with an icy margarita whilst you peruse the menu. It's all delicious but if the corn is on the menu, you especially must order it!
8 Coronation Ave, Pottsville, NSW 2489
@pipitrestaurant
Just a short drive down the coast is the relaxed coastal town of Pottsville. Pottsville is now home to contemporary Australian restaurant PIPIT by Chef Ben Devlin and Yen Trinh. The menu focuses on the Northern Rivers coastal lifestyle featuring wood fired cooking and the best of local produce. Ben's former role as Head Chef at Paper Daisy cements his understanding of the area and how simply working with the best your area has to offer, is key.
6 – 8 Marine Parade, Byron Bay, NSW 2481
@raesonwategos
An iconic surf side location in the exclusive enclave of Wategos Beach, Rae's has long been the place when you desire a peacefully secluded escape. The al fresco dining room headed up by Chef Jason Saxby is THE place for a long Sunday lunch. The menu with its Mediterranean influence features the best of the region. A recent menu go-to for me: Tagliolini pasta, spanner crab, bottarga and bush tomato crumb. Paired with a glass of crisp Chablis.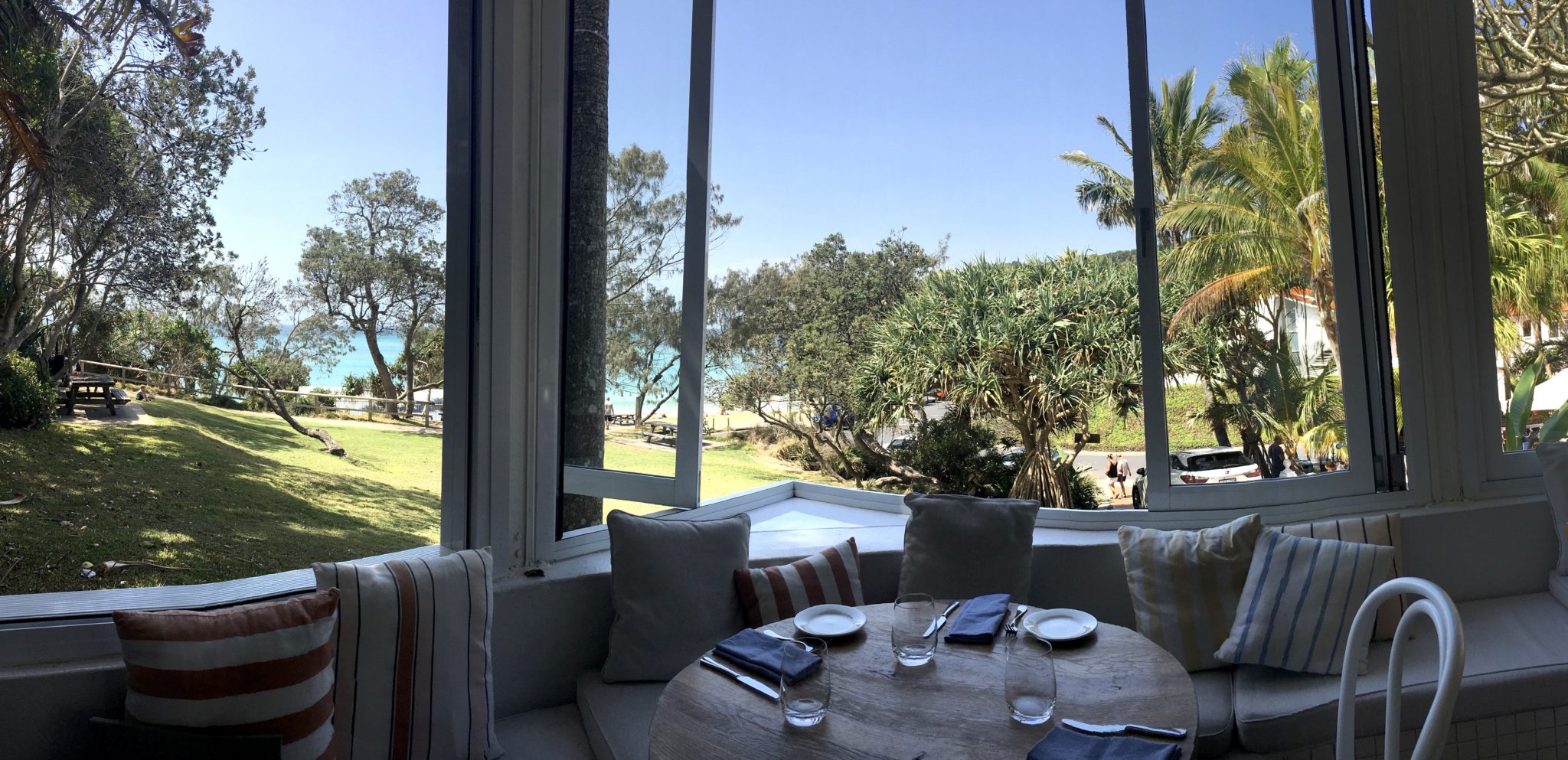 Drink:
9 Bay Lane, Byron Bay NSW 2481
@supernaturalcellars
Tucked in a lane way behind the most Byron of watering holes, the iconic Beach Hotel, sits on what the owners regard as "A little slice of Paris by the Sea." Supernatural Cellars offers natural wines and salty seaside snacks. On a recent visit, a glass of Claus Preisinger "Puszta Libre" hit the spot perfectly. Next time, I will ensure there is time for snacks as the menu looked great!
4 Mullumbimbi St, Brunswick Heads NSW 2483
@hotelbrunswick
A classic. What's not to love about an old school pub in a seaside town? Sunny beer garden; icy cold local beers on tap; a menu full of pub favorites. A no brainer, really. Dust the sand off your Havianas and settle in for the afternoon.
Like this? Make it a pub crawl of sorts and start further south (make sure you have a designated driver/ stay the night ) down the coast at the Pacific Hotel in Yamba then the Beach Hotel Byron Bay where Sunday afternoons with live music are hard to beat.
Do:
As little or as much as you like really…
Needless to say, this is a coastal paradise with some of the most beautiful beaches in the world (shhhhh). So if you fancy spending your days doing nothing but sleeping and cooling off in the ocean, do it.
If you are a market lover, you are in the right place. Weekend markets feature in many local towns, the most renowned being the Sunday market in Byron Bay. Do your research and seek out the local creatives for that perfect treasure to take home.
Take long drives. Walk along remote beaches. sit at the bar of a neighborhood watering hole and chat to the locals. Visit one of the distilleries or wineries. Book a table at any number of excellent restaurants and simply eat. People watch and well, be happy.
Stay:
The region has many and varied accommodation options. I tend to gravitate towards a place that offers a good restaurant with a bar to relax in (surprise!).
The aforementioned Raes of Wategos ticks that box as does my favorite place to stay when I escape up North: Halcyon House at Cabarita Beach. It has won many accolades and for me, all well deserved.
21 Cypress Cres, Cabarita Beach NSW 2488
@_halcyonhouse
A stay at Halcyon House ticks all the boxes: a warm welcome and style (how could I not love a hotel that specializes in blue, white and stripes!). The interiors by acclaimed designer Anna Spiro epitomizes Australian-coastal-chic- grazes-hands-slightly-with-the-Hamptons. It has an awarded yet relaxed restaurant. There's a casual bar where you are welcome any time. Not to mention, a glistening blue swimming pool. The best part is that it is a lazy barefoot stroll across the grass to the ocean.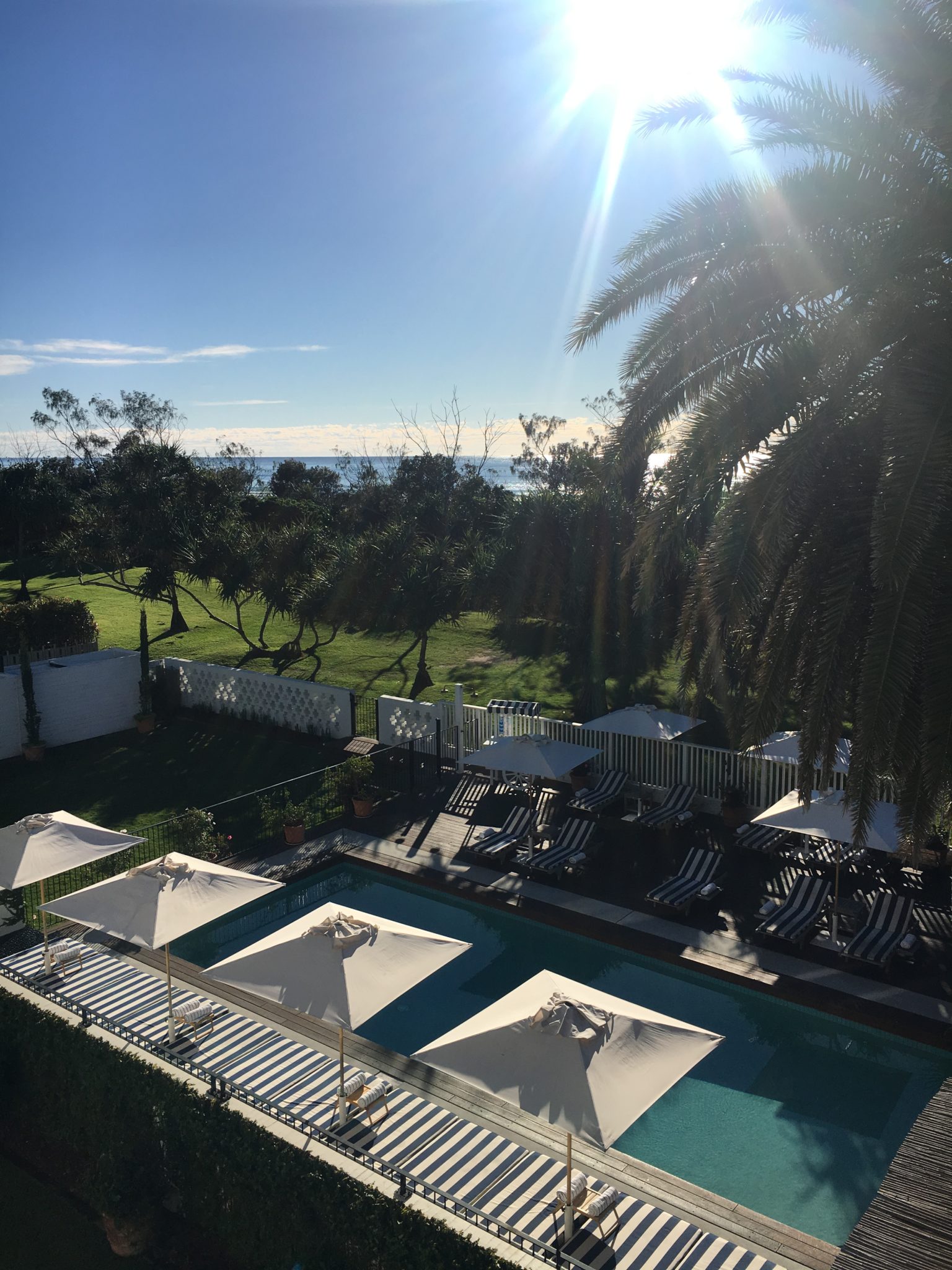 My Typical Day at Halcyon House is a long walk along Cabarita beach. Then a refreshing swim in the ocean followed by breakfast al fresco. The decision is always difficult as the menu is laden with the best the region has to offer, including macadamias and local mangoes. Fresh juice and strong coffee is a given.
The pool calls early in the day. A gin and tonic on your stripey sunlounger featuring the local Ink Gin by the Husk Distillery is that kind of treat where you justify to yourself that somewhere in the world, it is happy hour.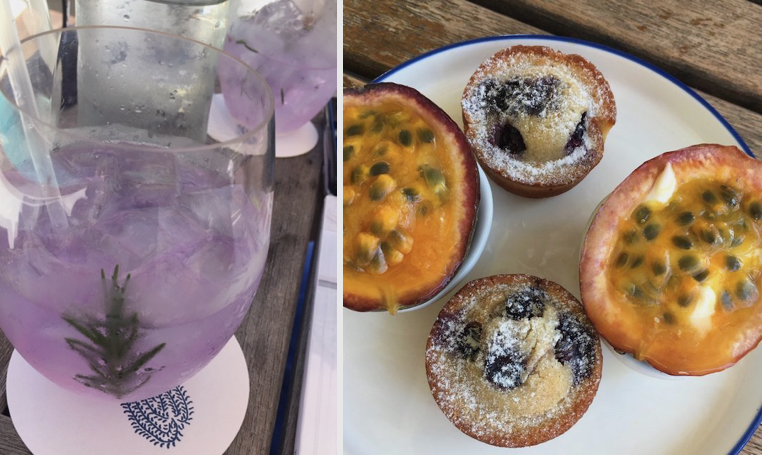 When hunger strikes, head over and grab a bar stool. It's the best place to enjoy that Australian classic of a prawn sandwich sided with a glass of local rose. Back to pool. Sleep, swim, repeat.
Additionally, those who are able may want to loan one of the Malibu surfboards on offer and hit the beach. Conversely, maybe a bike ride along the coastal path is in order. More my style is a treatment at the Halcyon House Spa. Now we are on holidays.
Oh, and there is a certain nostalgia that attracts me to Halcyon House. It might be something to do with the 1970s painted brick facade complete with parking your car not too far from your room.
Images by Leisa Latham.