Planning your first trip to Asia is exhilarating and intimidating at the same time. Feeling nervous to go somewhere so far away? Feeling a bit of anxiety to step out of the comfort zone of the USA or even Western Europe? I have you covered with a handy list of five places you should consider going on your first trip to Asia.
I lived in Seoul for a few years and traveled extensively in Asia. Before moving there, I had tons of experience traveling around the US and Europe. But when I moved with a one-way ticket to South Korea, it marked my very first time in Asia! At first, I definitely felt out of my comfort zone. I gained confidence as I learned more about the history and cultures of the various countries and regions. Asia is now at the top of my travel list every time. (I wish it wasn't so darn far away!) Here are five tried and true ideas for your first trip to Asia.
#5 Japan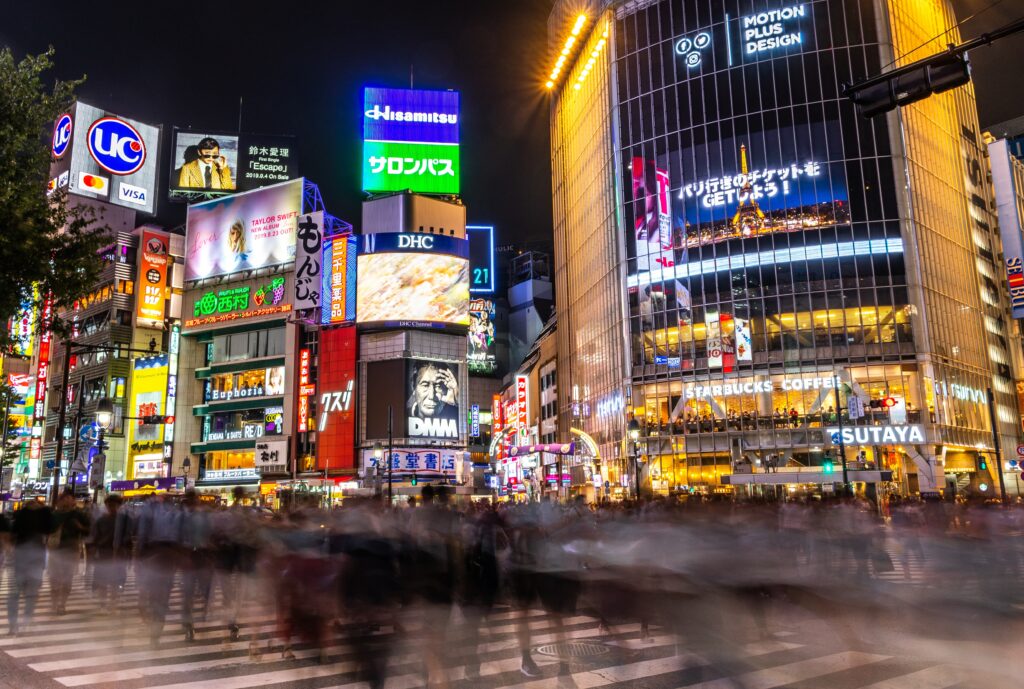 There is something magic in the Japanese aesthetic, with precision and beauty combined.
A given: Tokyo needs to be on your list. As the most populated city in the world (with 39.1 million people), it's pure energy. From historic temples and neighborhoods to modern amenities, flashing lights and fashion moments. Many people in popular tourist areas speak some English. Plus, the metro signage is all bilingual, which is helpful if you're worried about getting around.
If you have the time, it's easy to take a train out to Hakone for a long weekend, where life slows down with art, hot springs and traditional Japanese inn (known as a ryokan) experiences. Spend a week visiting Kyoto, Japan's cultural capitol, or Osaka, famous for its delicious street food. All of these destinations have plenty of tourist amenities and are easy to navigate with some minor trial and error.
#4 South Korea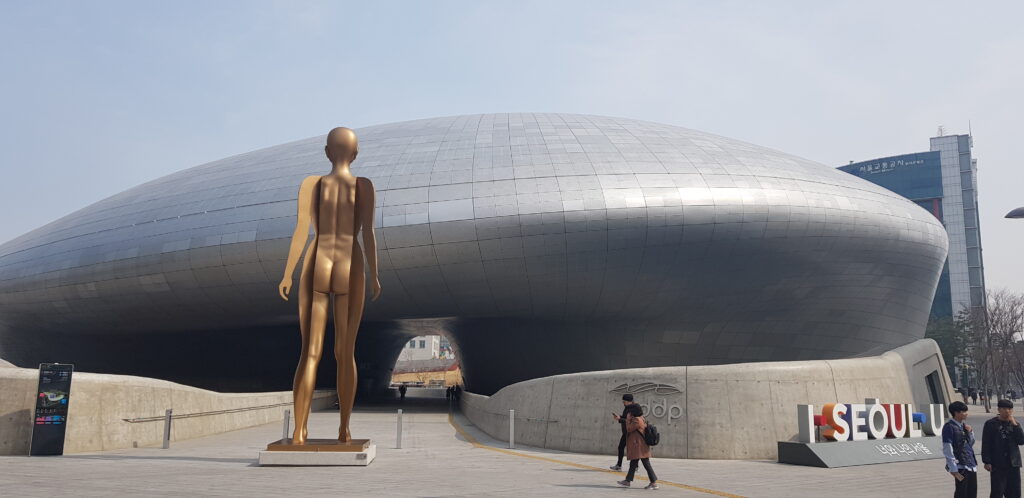 Unless you've been under a rock, you've seen a K-drama or been caught up in the K-pop phenomenon over the past few years. (BTS forever! Purple heart) Having spent a few years in Seoul, I might be a bit biased, but South Korea is definitely a HOT destination post-pandemic.
Seoul is the place to start any South Korean adventure. While intimidating in size, it will help if you choose a home base in one of Seoul's many foreigner-friendly neighborhoods. There you'll find more ease in language, restaurant options and getting around via taxi or train. (Metros in Seoul are also bilingual in Korean, Chinese and English.) Seoul has it all — from palaces, historic markets and modern museums to Korean spas (called jjimjilbangs) and non-stop shopping. You'll never run out of things to do, eat or see after a week in Seoul. You can rest when you get home.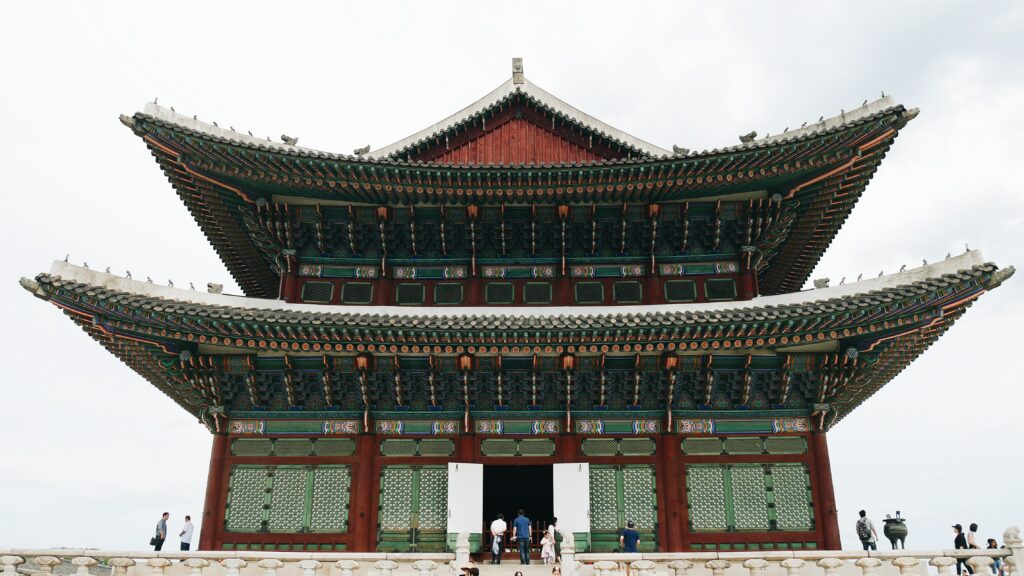 If you want to branch out, take a weekend train to Busan to see another side of Korea. (While Train to Busan is a great film, your journey should be far less stressful. Hehe.) It's easy to catch a train from Seoul to Busan (there are 69 a day), and the fastest will get you there in less than 3 hours. I liken Seoul's bustling vibe to New York, while Busan feels more LA-casual. Here you can visit many temples, bars and galleries, or just stroll the beach where musicians frequently play up and down the boardwalk.
#3 Thailand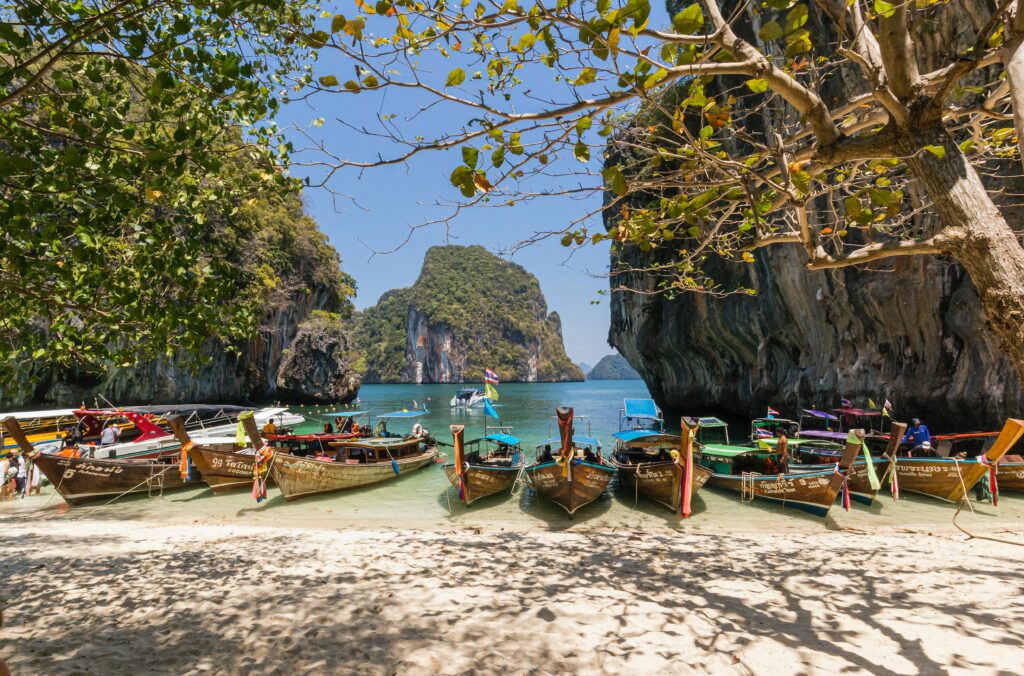 Thailand is often a gateway to Asia for many first-time travelers. The tourist trade is well-developed, and there are limitless resources to help ease travelers into some great new experiences. You'll easily find everything from tour companies and car services to English-language signs and menus most everywhere.
Bangkok is a likely first stop, and it's everything you imagine, and more. From motorbikes criss-crossing streets to delicious street food on every corner, you'll be wowed (and maybe slightly overwhelmed) by the controlled chaos. As famous for temples as it is for its red-light district, there are undoubtedly some seedy parts of town to avoid (or enjoy – your call!). The people in Bangkok are so kind and welcoming to tourists that you'll find it a very comfortable place to visit.
If big city isn't your vibe, take a bus up to Chang Mai (or Chang Rai) to visit some of the most beautiful temples on earth. Or jump on a flight and head south to the resort beaches of Phuket or Krabi for a fully different vacation of gorgeous beaches, luxury hotels and laid-back living.
#2 Hong Kong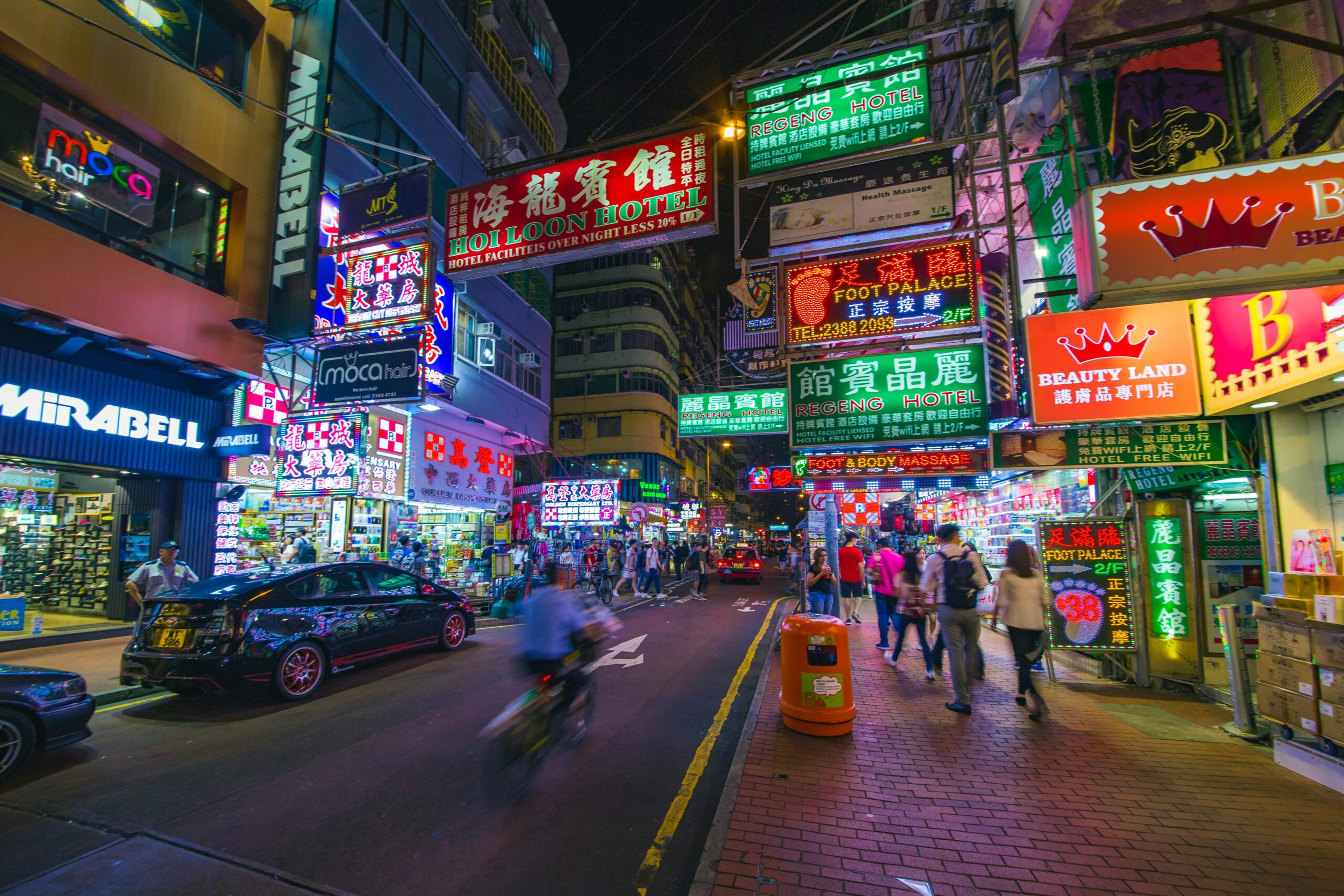 Hong Kong is technically an "administrative region" of China, but with its former history as a British colony, it is unique unto itself. A romantic mash-up of Chinese and English culture, it makes for an exciting foray into the Asian market. As a core international business hub, English is an official language, and you will have no trouble finding your way around the city.
From hard-core nighttime street markets where you can sample some amazing food to high-end luxury shopping, it has been said that "a Hong Kong second is a New York minute." The landscape is hilly and sometimes extremely steep, covering a peninsula and numerous islands – you'll want to be prepared to walk up some steep slopes. Hong Kong is busy and bustling while giving some of the best cityscapes in the region. (It also makes for a great long weekend stop-over if you're trying to visit several places in Asia on one trip.)
#1 Bali, Indonesia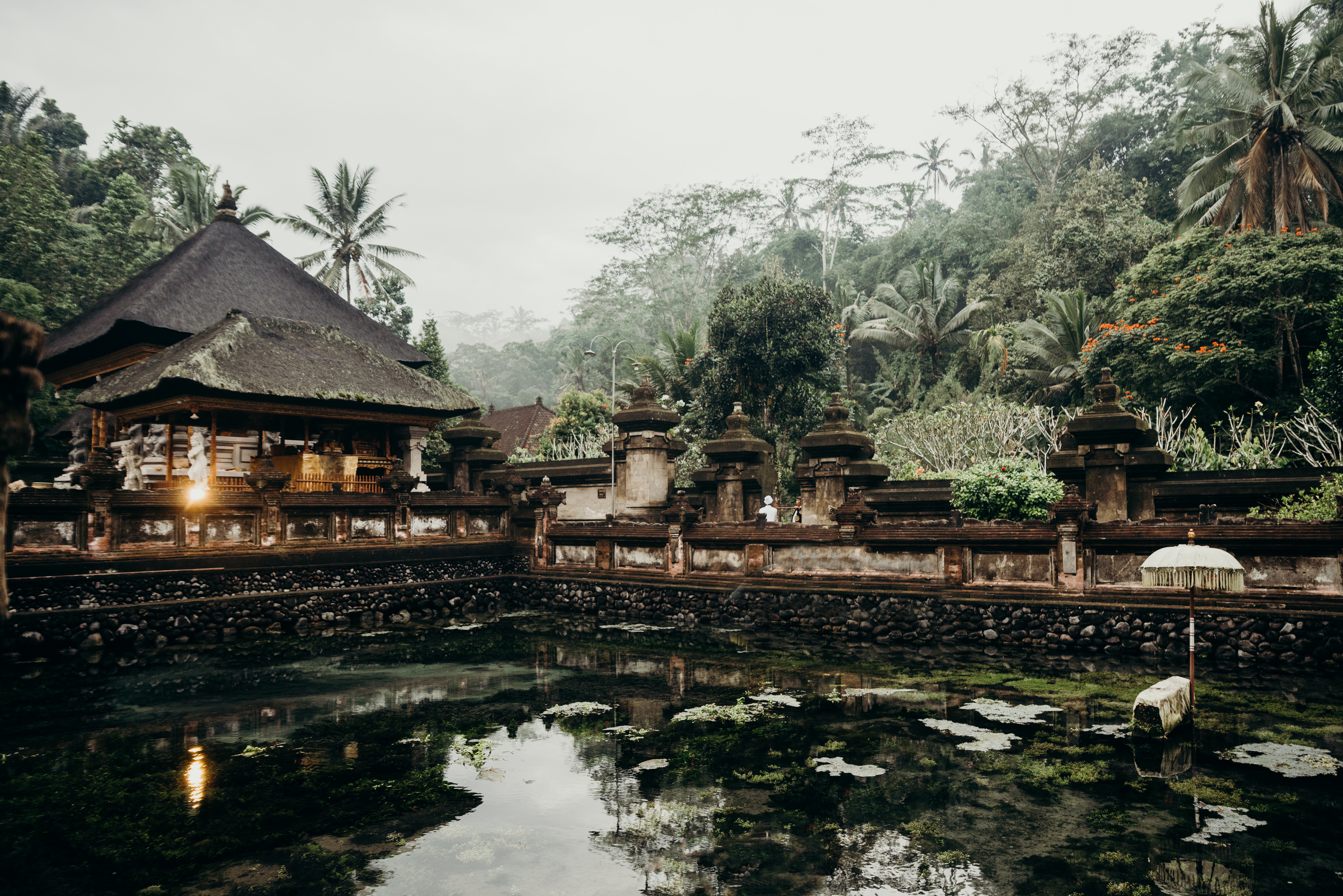 While getting to the island of Bali in Indonesia is a journey (especially from the U.S.), once there it's a different world. Visiting Bali is as much about the culture and learning about the Balinese way of life, as it is about being a tourist.
The Balinese people are known for their dance, theater/drama and culture. There are unbelievable temples with unforgettable stories. You can visit working rice terraces where the locals mingle with influencers focused on getting the shot. The people in Bali are the kindest and most welcoming I have ever encountered in my travels.
Bali is not a big island, and you will likely travel around to see the various sights. Most Balinese speak some English, and it's easy to rent a scooter or hire a driver to help get you around. Many visitors stay by the beach in Canggu or Seminyak, or up in the cool mountain town of Ubud. You'll visit amazing restaurants, spas and hotels across the island, but you'll come away with a true respect for the nature and people of Bali.
Where to Start Planning Your First Trip to Asia
Now, where to go on your first trip to Asia? Are there some places that speak to you the most based on what you've already seen or read or heard? Lean into those feelings and see what the options are. Here are a few tour sites to start doing some research on what experiences interest you the most.
Dongdaemun Design Plaza, Seoul photo by Leslie Hodgin. All other photos from Pexels.
This article contains affiliate links. This means that, at zero cost to you, I will earn an affiliate commission if you click through the link and finalize a purchase.
---
You May Also Like: