Seoul is a massive city of almost 10 million people and an incredible number of diverse neighborhoods. Where does one go to find a cozy, modern café kind of afternoon?
There is an old manufacturing district that is slowly taking over the conversation of hipster Seoul. With a container park and stylishly raw warehouse spaces that have been converted into cafes and galleries, Seoung-su is the place to do it. An area famous for hand-made shoes (there are still about 300 workshops in the neighborhood), Seoung-su brings the business of contemporary, eclectic hangouts into the spotlight.
All of these cafes are within walking distance of each other to make for a caffeine-fueled day out.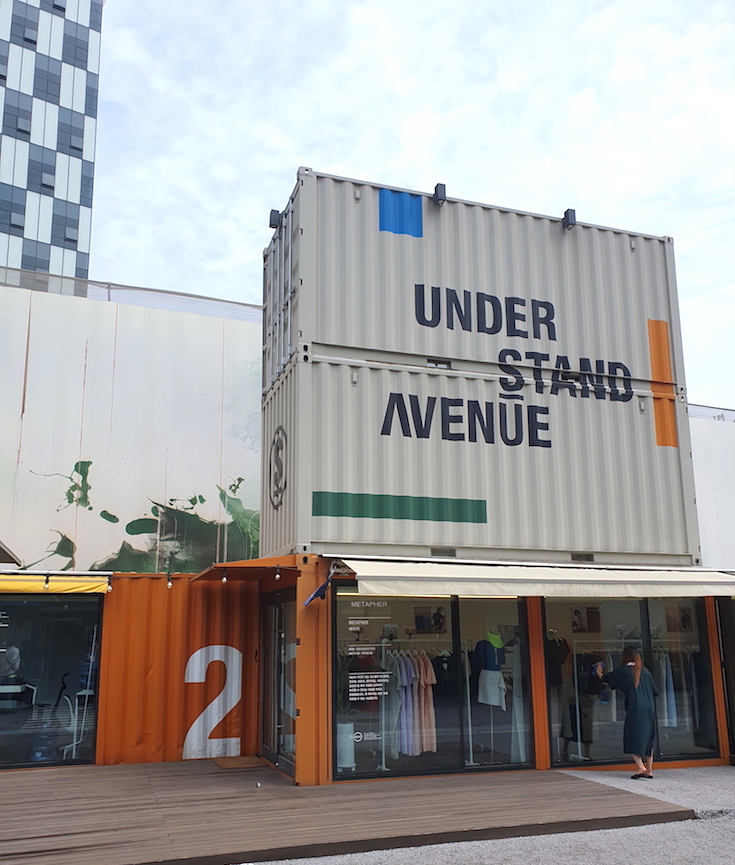 63, Wangsimni-ro, Seongdong-gu, Seoul / Bundang Line, exit 3 Seoul Forest Station
@understandavenue
This container park will surprise you, as there is a lot more going on than meets the eye. Under Stand Avenue calls itself an "innovative platform for youth startup" and focuses on young entrepreneurship, job creation and innovative technologies to boost up young people and help them find the career avenues they love. The creators approach this through four angles: art and culture, social issues, job creation, and support for immigrant and young mothers. There are studios, classrooms, shops and cafes. Stop by Brinner for a coffee and lend your support to the inspirational community efforts underway here.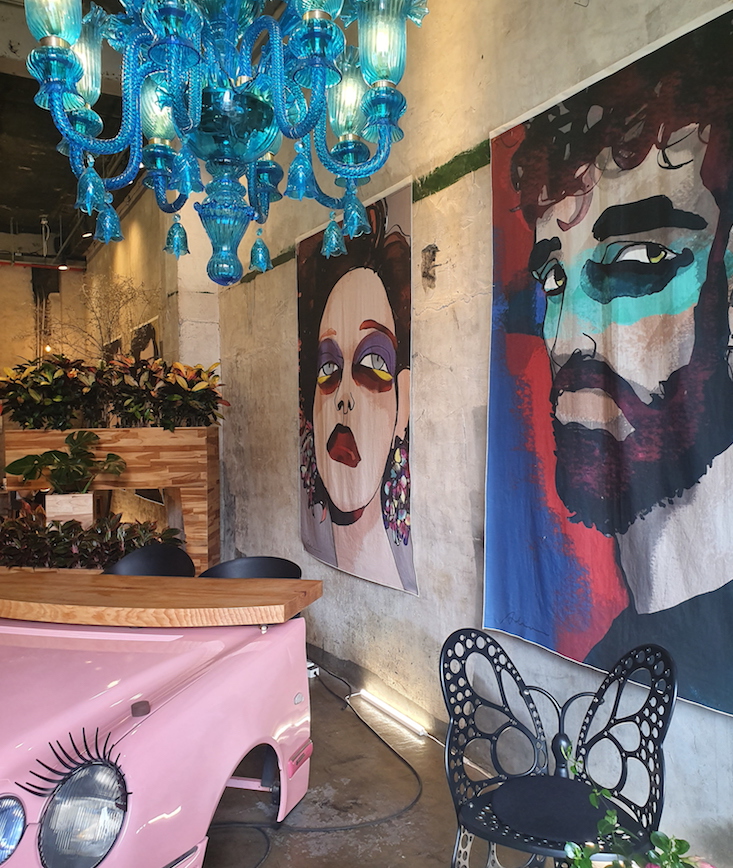 Baesan Archive
322-32 Seongsu 2-ga, Seongdong-gu, Seoul
This café and event space covers two floors of a renovated old rice mill. The café serves coffees and cakes, but also savory small bites like truffle French fries. Soaring ceilings and exposed brick walls feature rotating artworks by up-and-coming Korean pop and modern artists. Grab a table on the roof deck and feel the pumping Korean hip-hop beats engulf the building.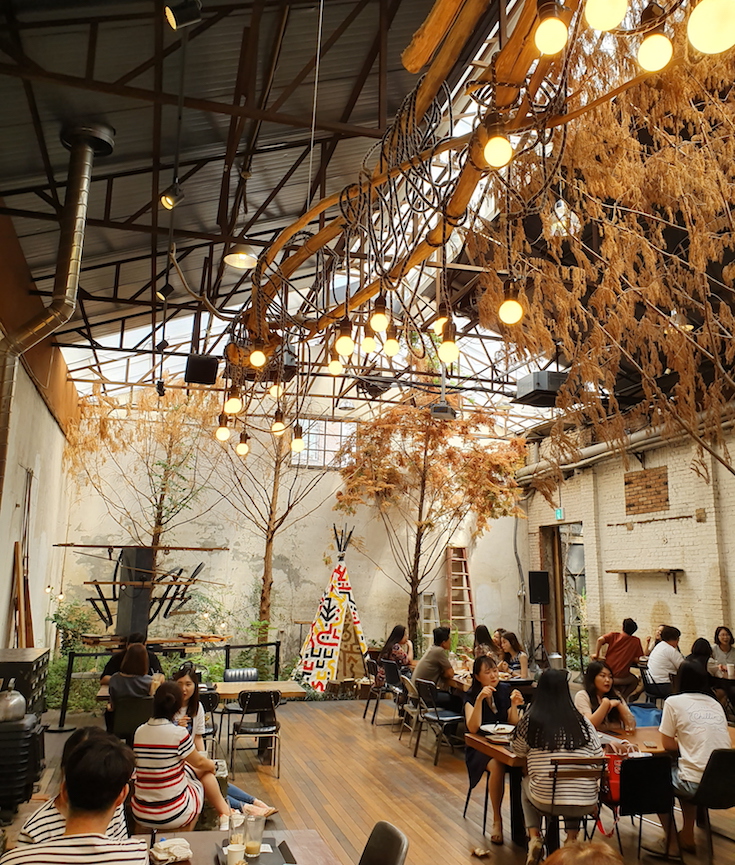 Daelim Changgo Gallery
78, Seongsui-ro, Seongdong-gu, Seoul
Next door to Baesan Archive, this art gallery/warehouse café brings a more uptown vibe than its neighbor. Serving coffees, sandwiches and even wines, Daelim Changgo's atmosphere is light with skylights, indoor trees, sculptures and a kids area. If you're not down for coffee, order a lemonade and watch well-dressed young Koreans impress their dates.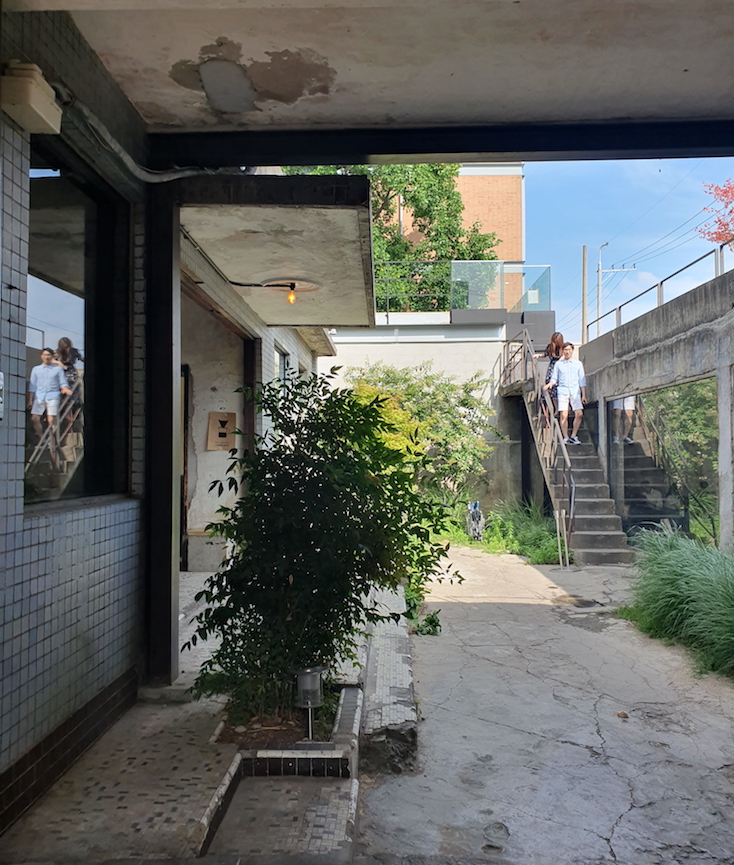 Café Onion
8 Achasan-ro 9(gu)-gil, Seongsu-dong 2(i)-ga, Seongdong-gu, Seoul
@cafe.onion
Café Onion is a converted factory that is beautiful in its raw, industrial design approach. A series of connected buildings with open walkways and outdoor seating, it's unique in its natural, unfinished aesthetic. That said, it 100-percent works. You will feel like you have stumbled upon an abandoned building that just happens to have delicious treats and be crowded with hip, young Koreans. Steal a seat outside and indulge. You can even watch the bakers bring the breads and pastries down to the ground level via the outdoor dumb-waiter.
Images by Leslie Hodgin.