Adams Morgan is a diverse, eclectic neighborhood in Washington, D.C., within walking distance to Dupont Circle and Columbia Heights. It's a neighborhood buzzing with bars and restaurants, as well as shade-drenched streets with early 1900s row homes and quirky 1960s apartment buildings.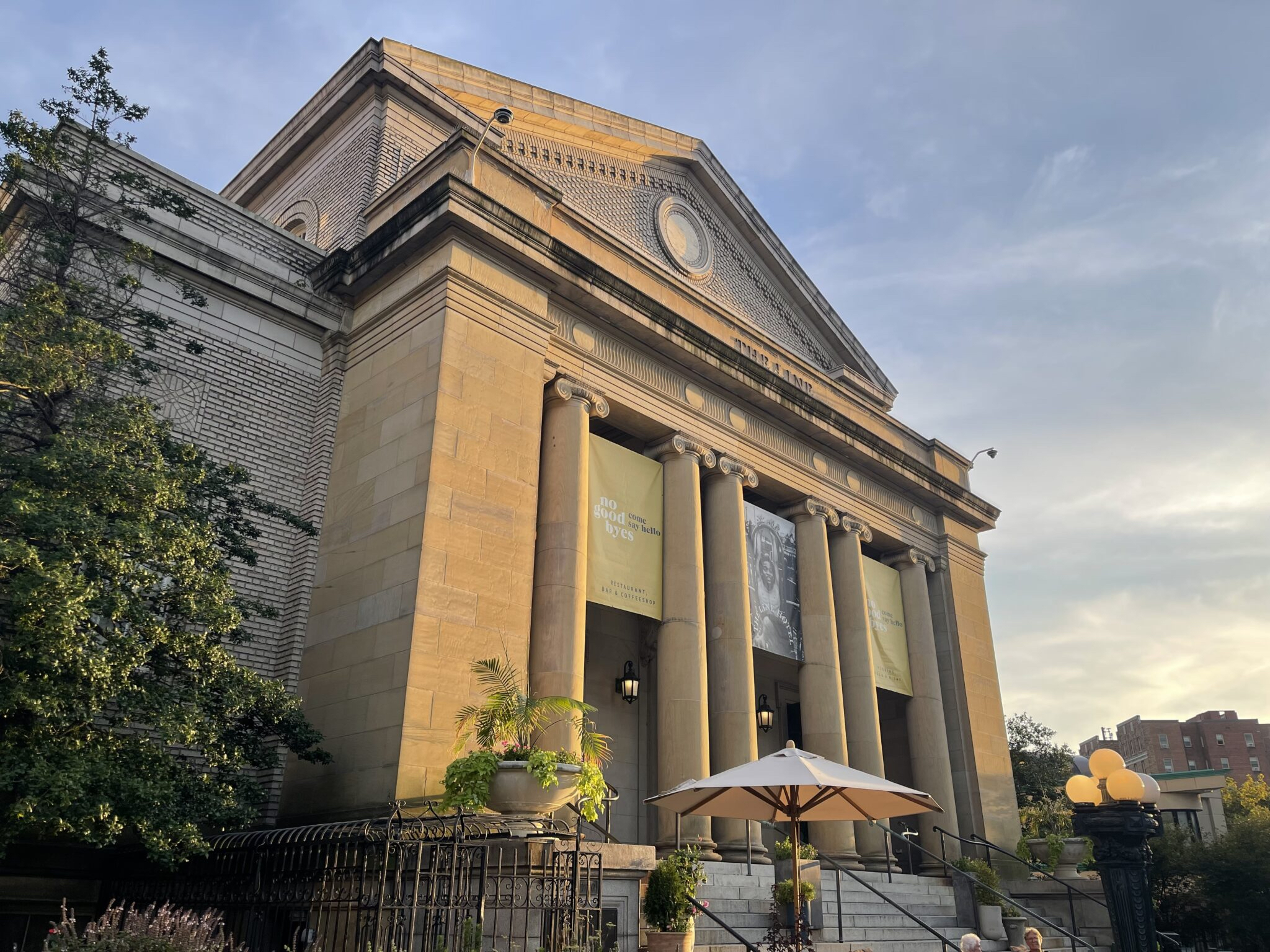 At the heart of the neighborhood is The LINE Hotel. With three other cool LINE Hotels across the U.S. (LA, Austin and San Francisco), the D.C. location takes ownership of a 110-year-old historic and stately church building. There are playful reminders of the building's past throughout the inside. From church pews painted in poppy new colors to song boards that house wayfinding signage and dog Polaroids. (Pets are always welcome and free of charge, which is a fantastic perk for us dog-parents.) The grand lobby features modern seating on the lower level and the acclaimed restaurant No Goodbyes housed on the balconies above.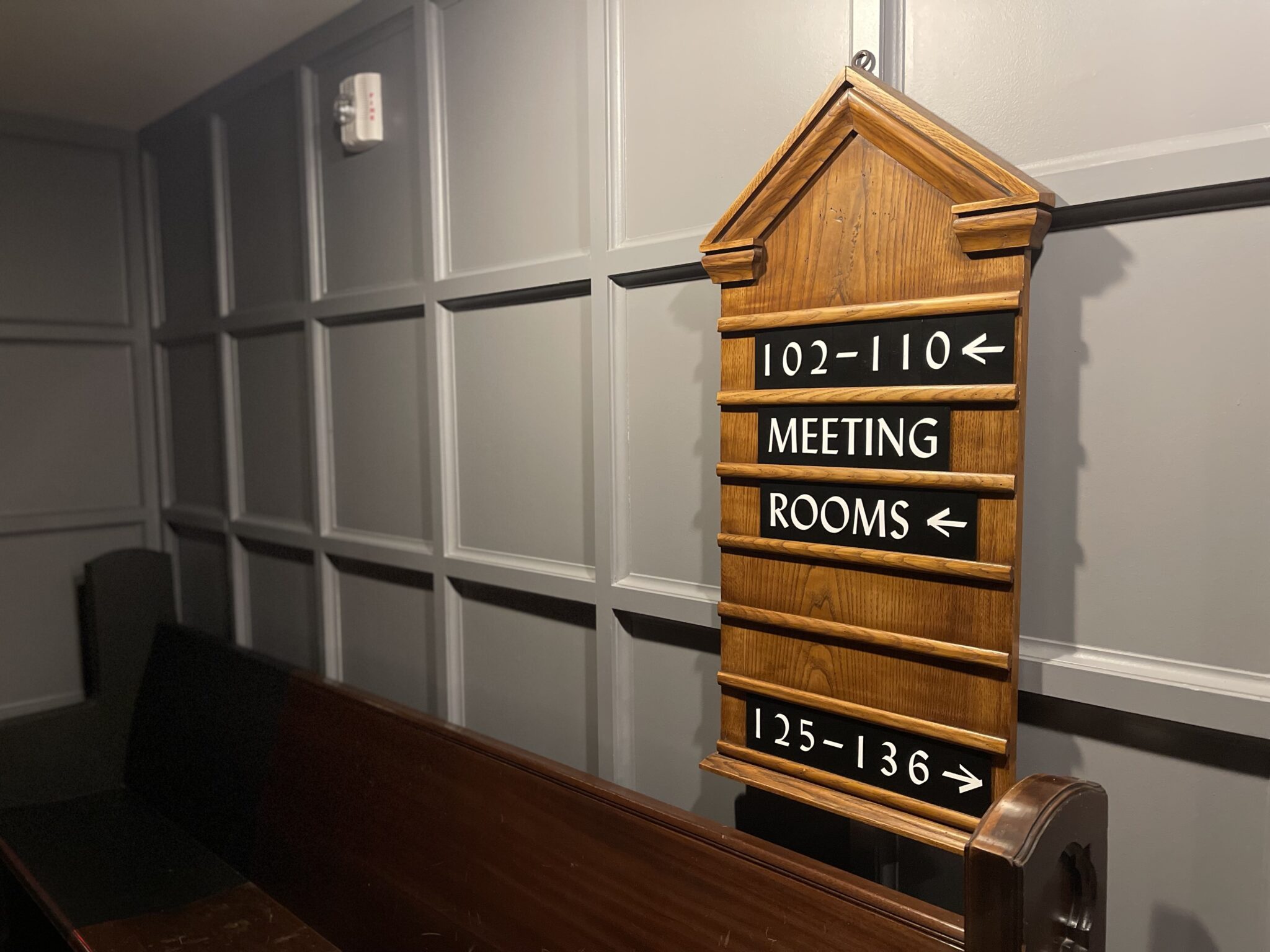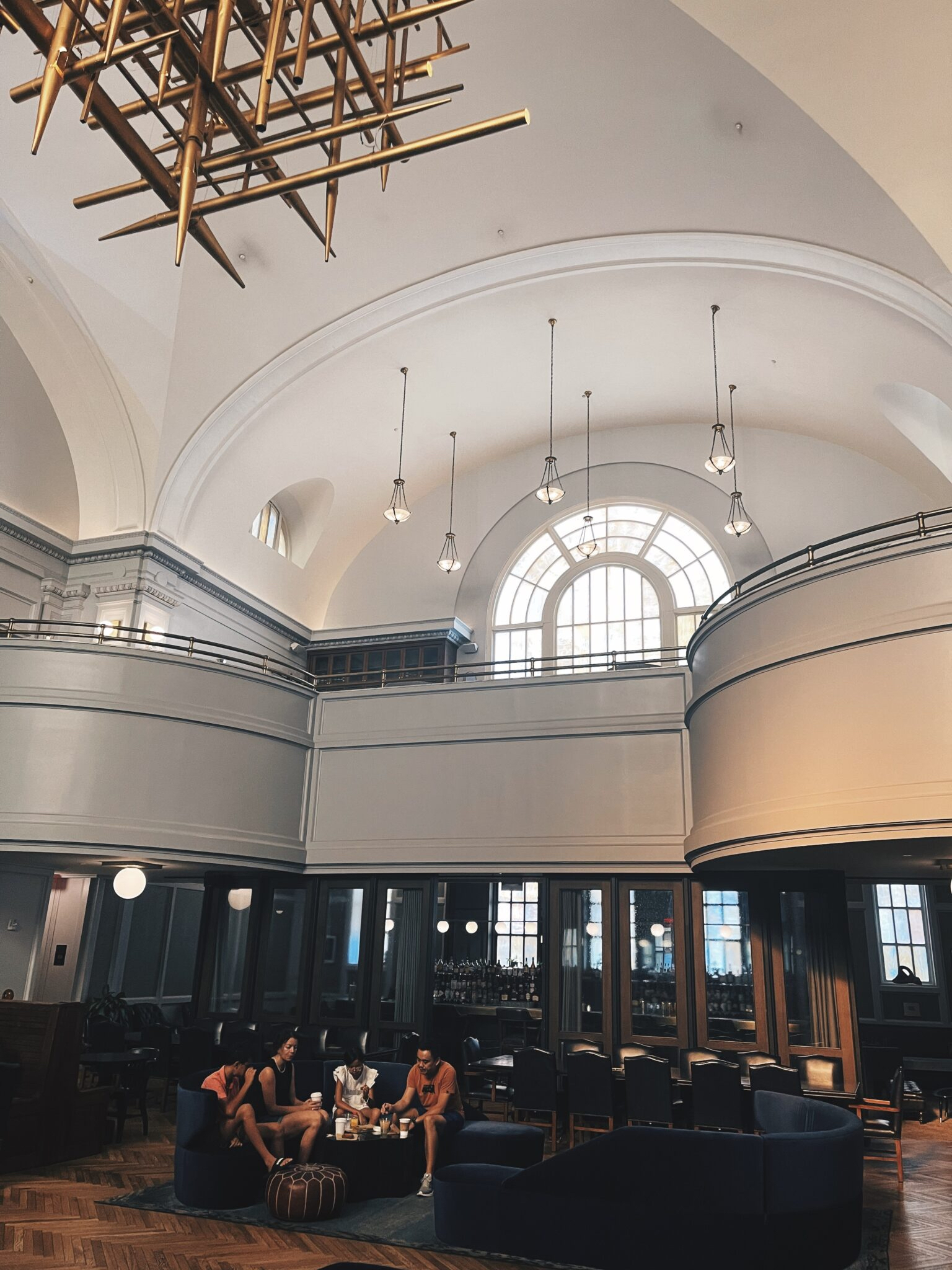 Food options include the unbeatable No Goodbyes restaurant. The No Goodbyes double-bar area on the ground floor brings flocks of visitors, and they serve a yummy take-away bakery breakfast as well.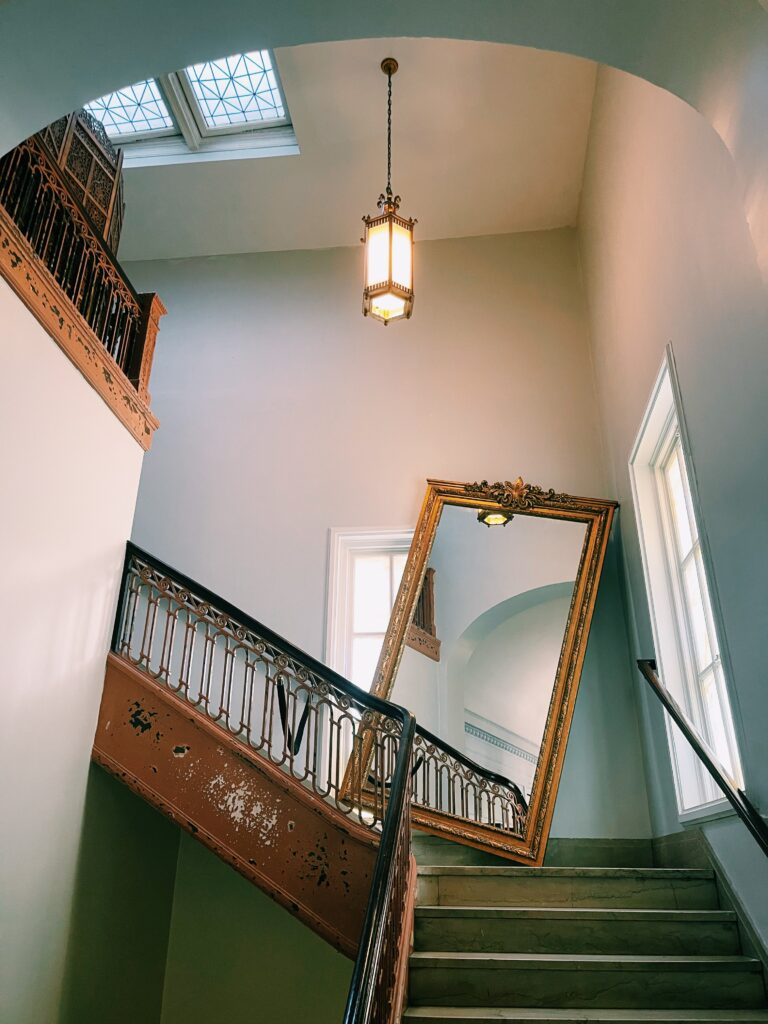 The design style is decidedly masculine, with hints of retro DC (and politics) in its art and photography. The rooms are cool and colors are subdued. Heritage-style is woven throughout the space that is heavy on dark wood and brass fixtures. Books and comfort abound. It feels lived in (in a good way!) and cozy as can be.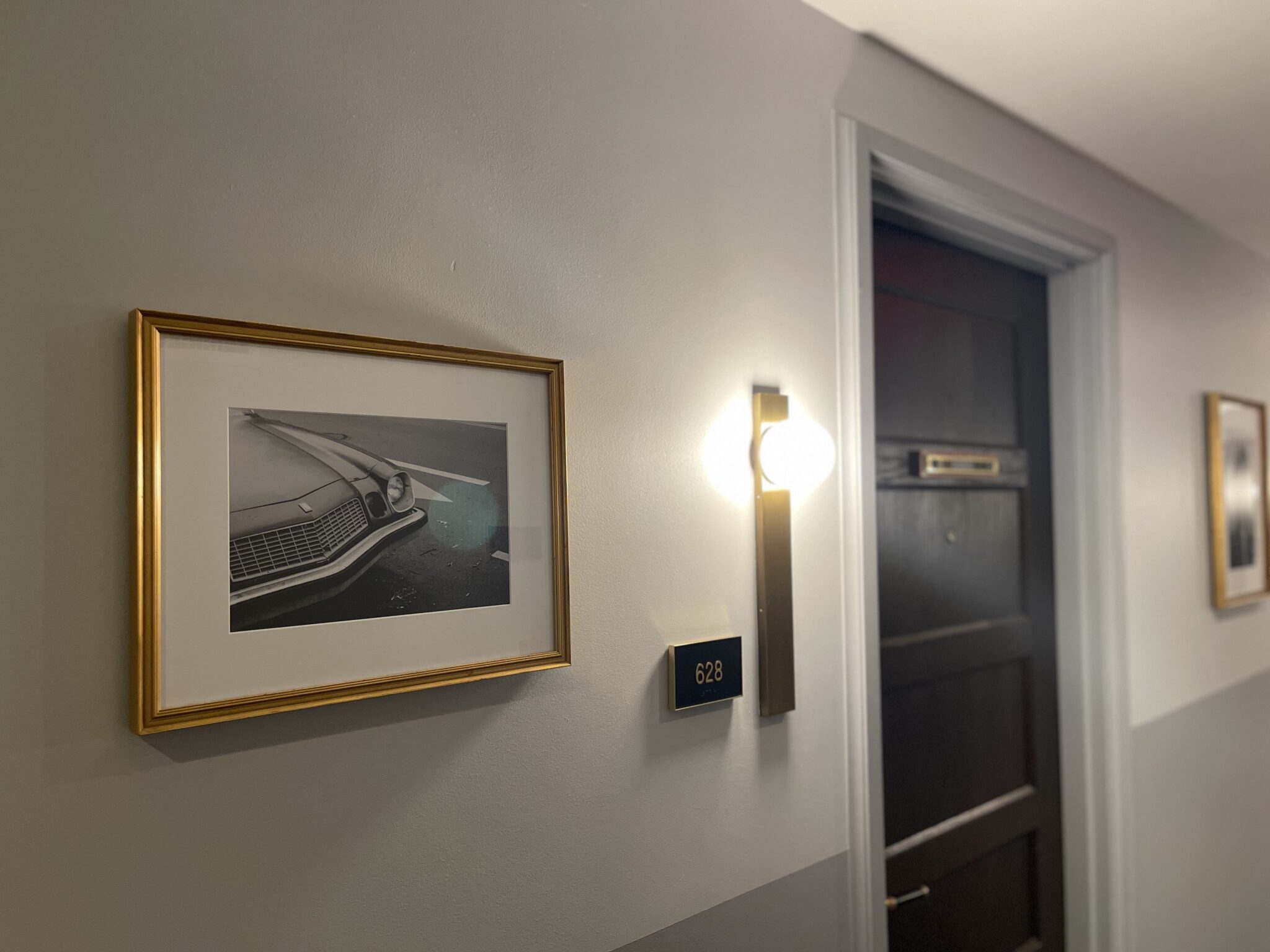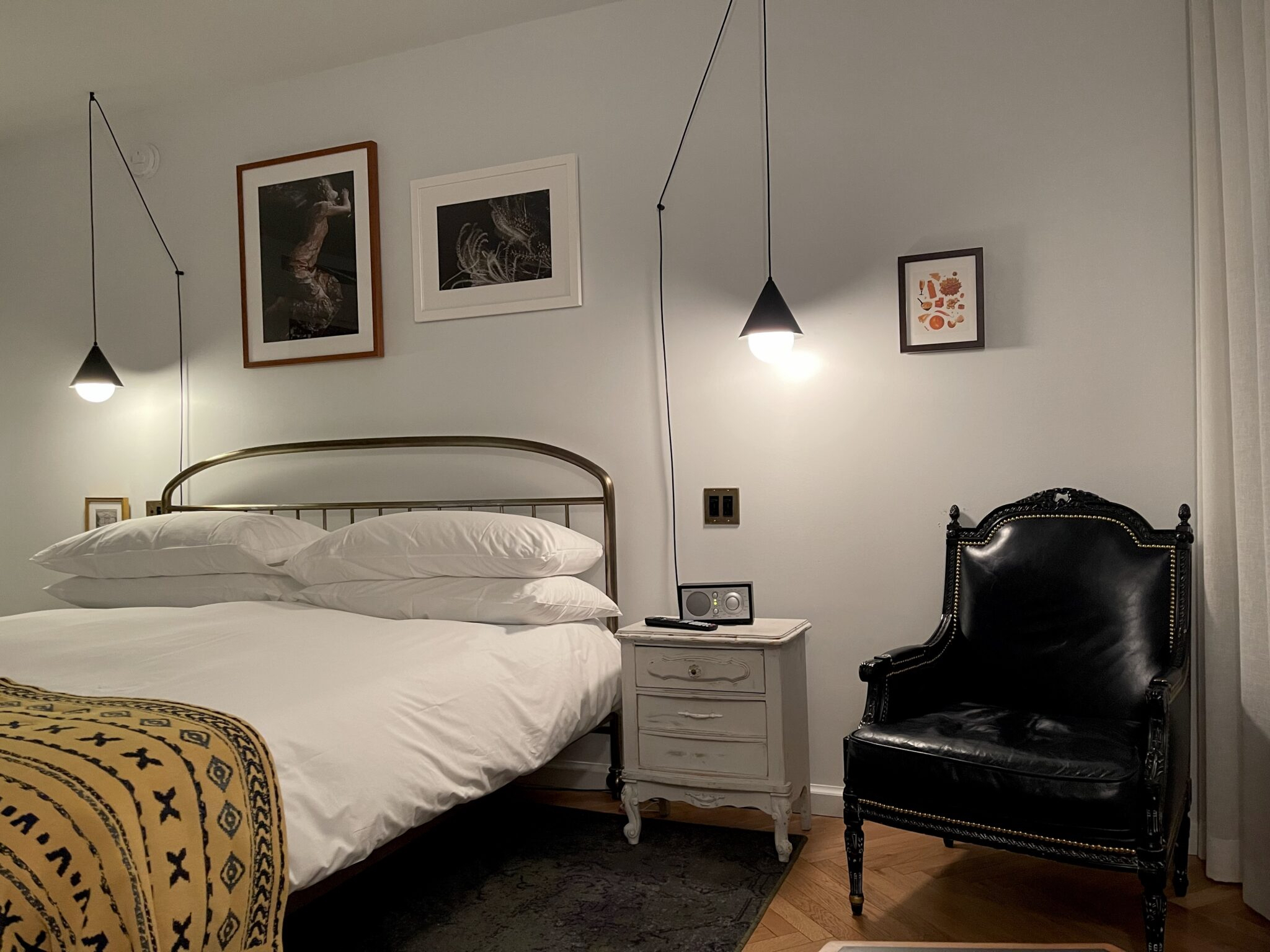 Contact Information:
The LINE Hotel
1770 Euclid Street NW, Washington, D.C. 20009
@thelinehotel
Images by Leslie Hodgin.
This article contains affiliate links. This means that, at zero cost to you, I will earn an affiliate commission if you click through the link and finalize a purchase.
You May Also Like: