Manhattan can seem daunting if you've never been before, particularly as you try to find the right place to stay. What neighborhood? Are we close to the subway? Can we walk? Is it close to what I want to do?
With so many great neighborhoods (and hotels) in NYC, here are a select few boutique hotels that are in ideal Manhattan locations for first-time sightseeing. All below 50th Street, these approachable but hip hotels easily allow a first-time visitor to get the most from the city, while not totally breaking the bank.
If You're Going to a Broadway Show:
Times Square/Theater District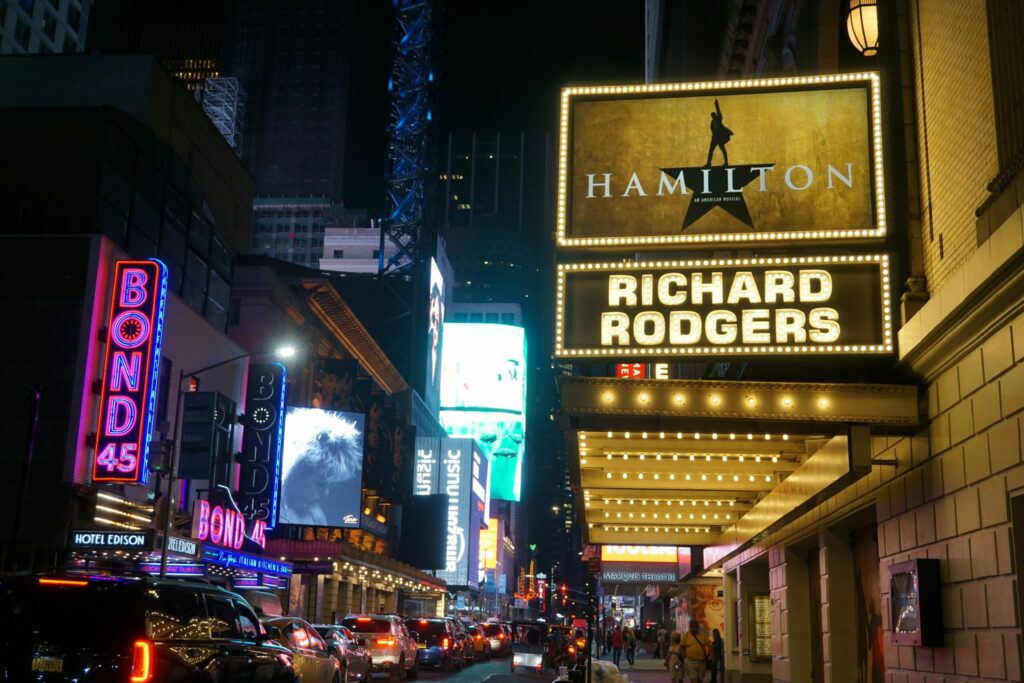 Usually anything in the vicinity of Times Square would have me shaking my head. But CIVILIAN Hotel is a boutique, modern hotel located steps away from both Times Square, and more importantly, Broadway. Being this central will make it easy to jump on a subway and reach any city destination. Walking home from your nightly show will also be a piece of cake.
If You Want to See Famous Places:
Downtown/Financial District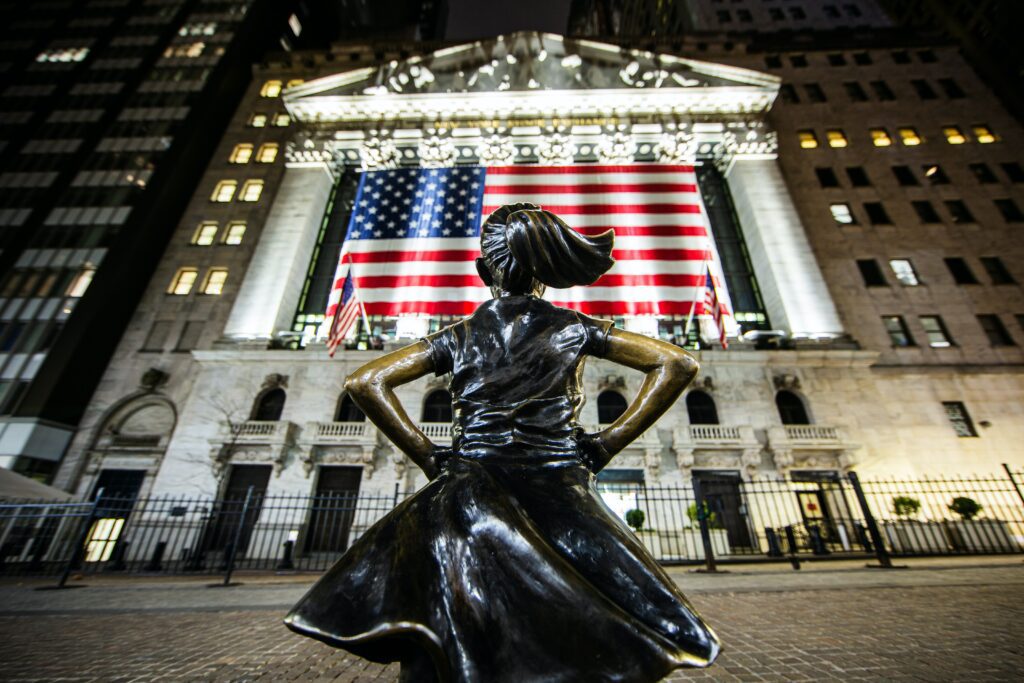 Being in the Financial District puts you on the doorstep of so many Manhattan institutions and must-see destinations. Plus, if you're here on a weekend, the neighborhood is actually pretty quiet by NYC standards (meaning you can also snag a great deal on a top hotel). Gild Hall is chic and masculine. It's a great jumping off point for lower Manhattan, including the 911 Memorial, World Trade Center, Statue of Liberty and the Brooklyn Bridge.
If You're About a Bohemian Vibe:
Greenwich Village/West Village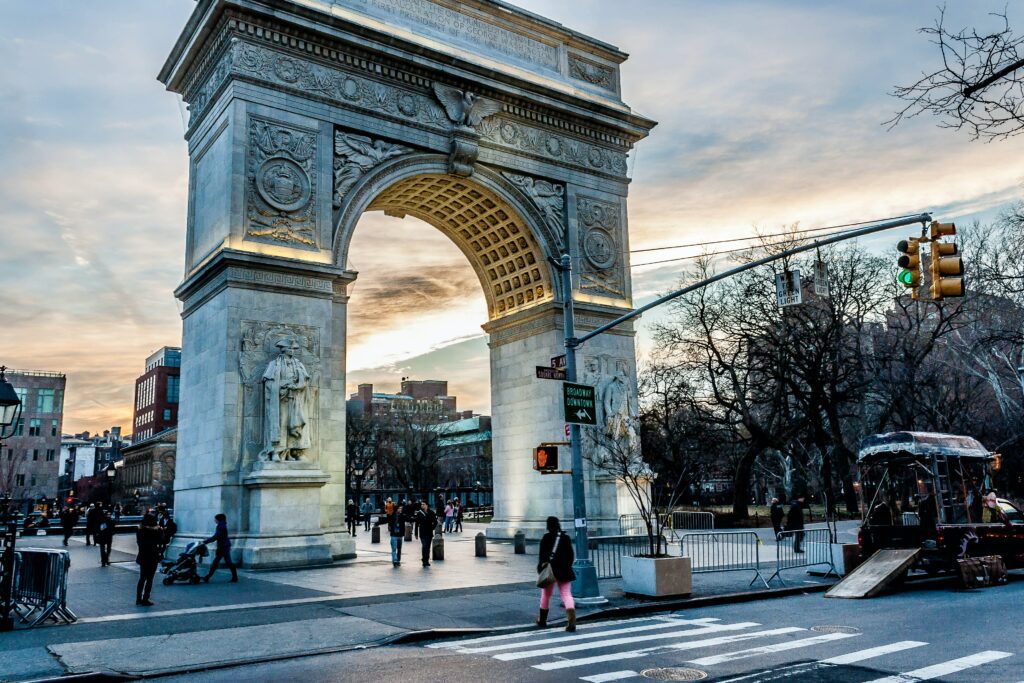 The Marlton is a quintessentially stylish spot just west of Greenwich Village, just north of Washington Square Park and just south of Union Square. Hit up New York University (NYU) or the West Village's dreamy streets easily from The Marlton. (Although, if I'm honest, you may never want to leave the lush lobby of this hotel.)
If You Want to be with the Cool Kids:
SoHo/Nolita/Little Italy/Chinatown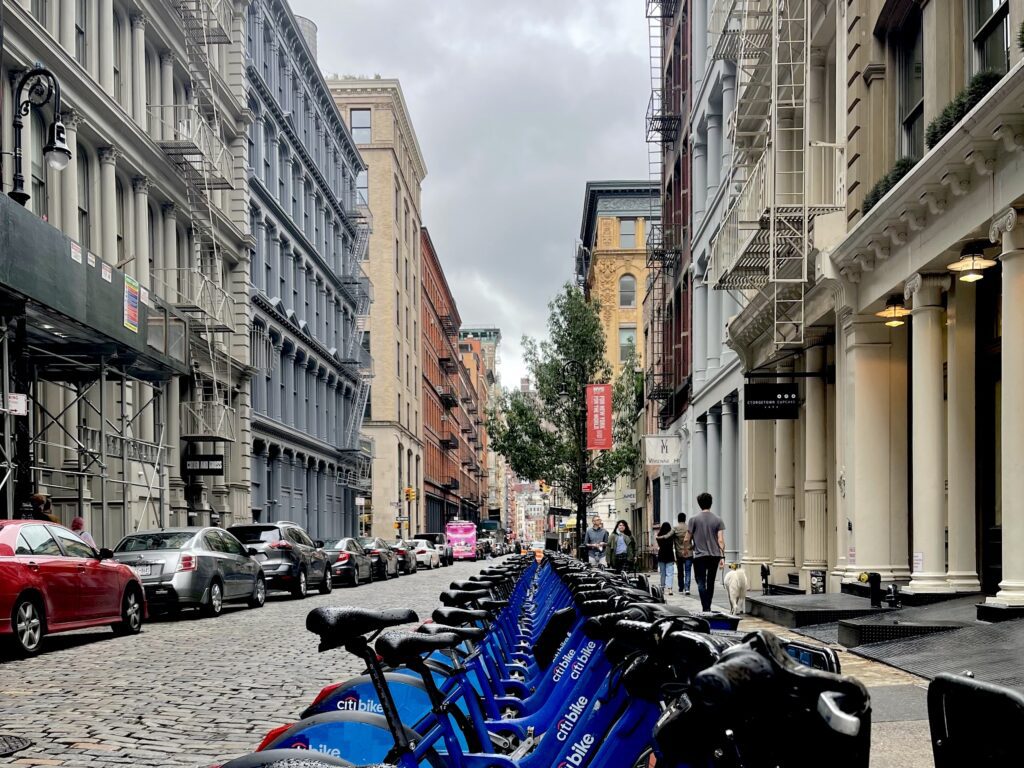 Tucked away on a quieter street in this busy area, the Nolitan is on the edge of numerous seen-and-be-seen neighborhoods. The Nolitan is a smaller, modern boutique hotel where you'll be able to easily walk to SoHo or Nolita for shopping. Little Italy and Chinatown are also mere steps away for some pretty good eats. There are numerous subway stops nearby if you want to head uptown or across the water to Brooklyn.
If You're Into History:
East Village/Lower East Side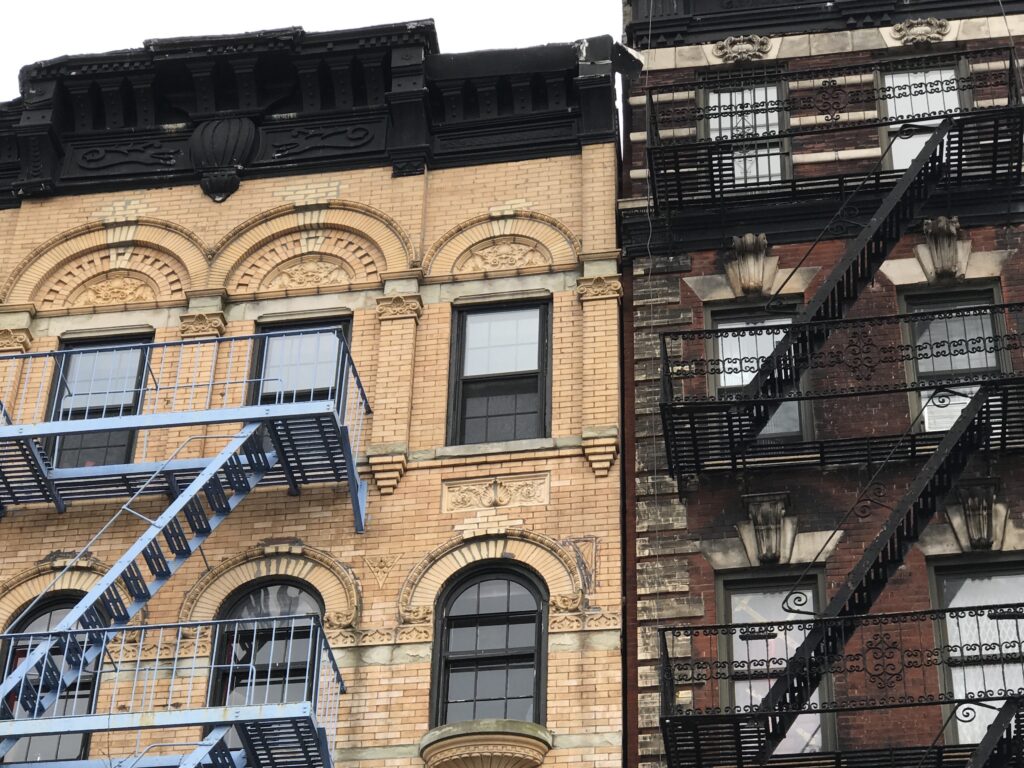 There's something about being in the East Village. Maybe it's the punk rock history. Maybe it's the iconic architecture or the immigrant past. It's special and has a unique feel. The Standard is modern and clean. Better yet, it's poised central enough to make it a great hub to explore the East Village and the Lower East Side as well.
Cover photo by Jeffrey Czum on Unsplash. Broadway photo by Sudan Ouyang on Unsplash. Fearless Girl photo by Ahmer Kalam on Unsplash. Washington Square Park photo by Nicholas Santasier on Pexels. Soho and Lower East Side images by Leslie Hodgin.
This article contains affiliate links. This means that, at zero cost to you, I will earn an affiliate commission if you click through the link and finalize a purchase.