The boutique hotel of Le Pigalle is on a side street just off the Boulevard de Clichy. Not for the bashful, it's edgy but welcoming. Retro vibes are layered with musical influences and dripping with sexual overtones, down to the stripper pole in the lobby that's used more for Instagram selfies than raunchy encounters.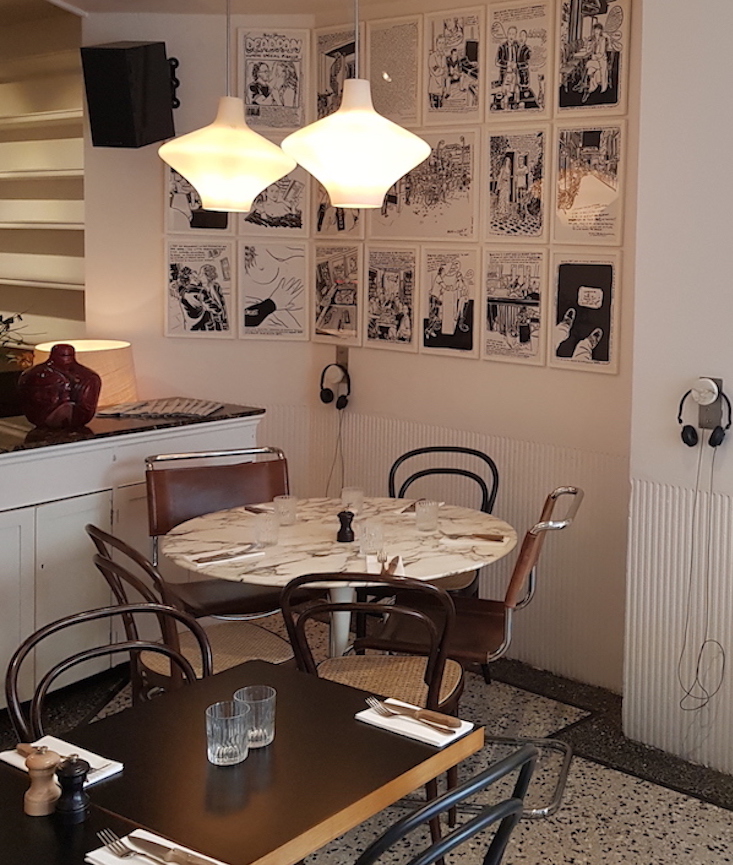 The lobby also serves as a café, small bar and restaurant. It's often the destination for visiting DJ events or fashion industry gatherings. There is a vinyl record library to browse, and even wall-mounted headphones so that you can make yourself comfortable in one of the many cozy chairs and create a personal listening station for yourself right in the middle of the lobby activity.
Casual Kitchen Fare
The casual kitchen serves light, local fare all day and into the night. Breakfast options include a simple croissant and homemade granola. Dinner ranges from salads to smoked salmon. The menu is small but purposeful. It features fresh, savory ingredients that make great shares while you're enjoying a drink and conversation.
The drink menu is deep, and includes fresh squeezed juices to wines to house-designed cocktails. (A house favorite is the "Les Roches Rouge" Spritz, an Aperol-spritz with orange, basil and grapefruit.) Room service is available 24/7, but why not join the mostly French crowd at the tables and couches on the ground floor for a little people watching at its best.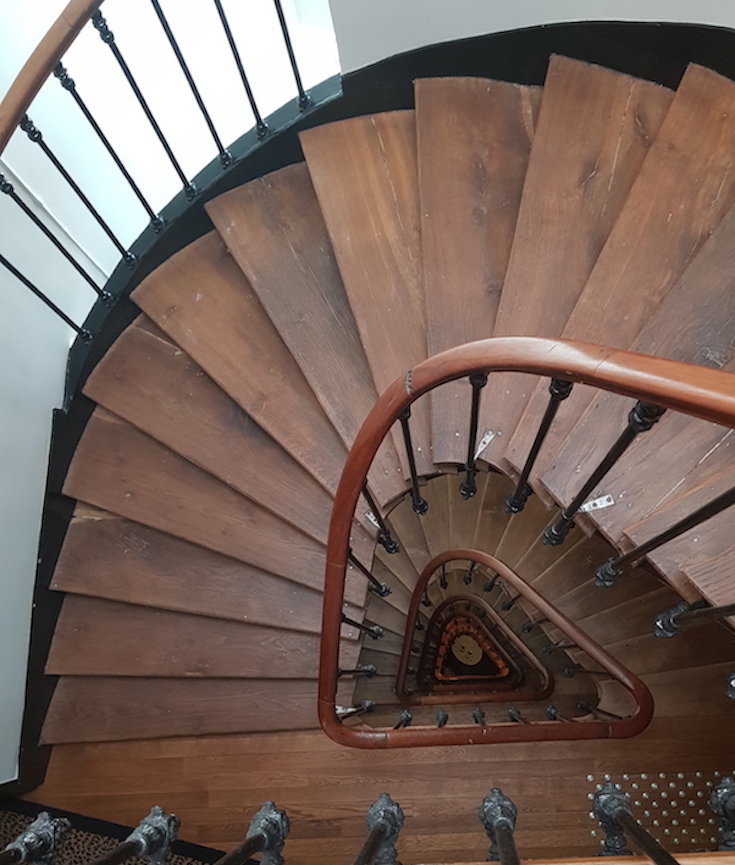 The Rooms
Rooms are retro-modern with crisp white linens. They are styled to pay homage to the neighborhood's decadent history with avant-garde art and music memorabilia. No detail is overlooked to bring the Pigalle spirit to life. Some rooms have record players with a curated collection of vinyl. All rooms have vintage furniture. Le Labo soaps can be found in the bathrooms, and mini-bars are equipped with mini-bottles of pre-made Le Pigalle-worthy cocktails.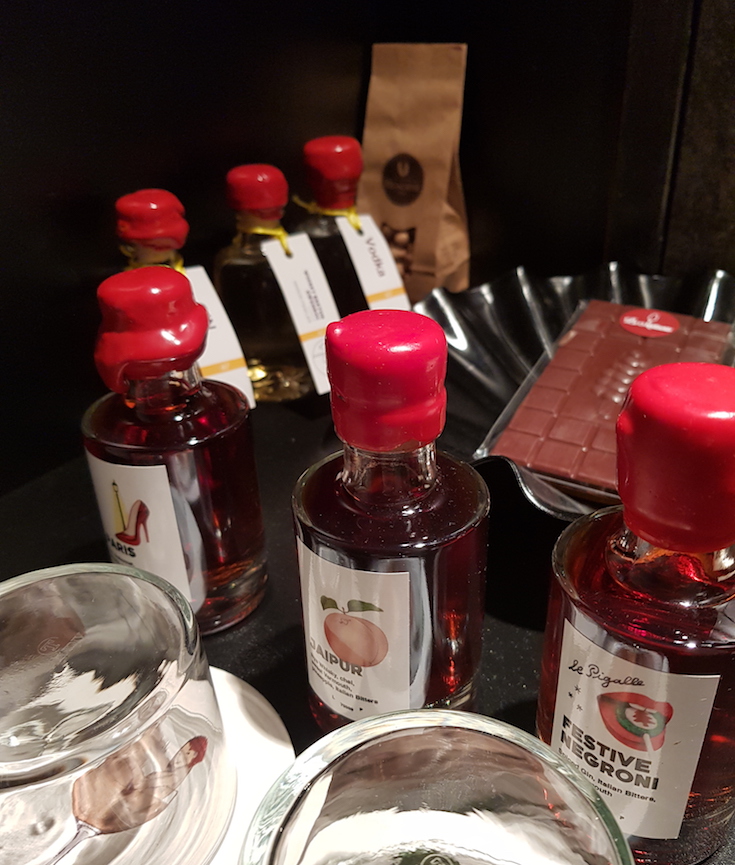 The standard rooms aren't huge. That said, they are decorated so comfortably that you feel like you are staying in your stylish friend's guest room. There are several room types to cover most budgets. They range from a single-bed room on the low end to rooms with balconies and exposed clawfoot tubs on the higher end. In Le Pigalle style, the tubs are placed perfectly away from the windows to hide you from the neighbors, but to let you see the blue skies and rooftops of the classic Parisian street.
The Neighborhood
So much more than the Moulin Rouge and its historic sex shops, the Pigalle quarter of Paris has been the hip darling of the City of Light for a few years now. With dozens of trendy coffeeshops and bakeries, bars and restaurants, this neighborhood is a stone's throw from Montmartre and the Sacré-Cœur. Better yet, it's a cool, convenient, but not overly touristy area to make your home base when visiting Paris.
Le Pigalle is accessible to both tourist attractions and local fare, making it an ideal home away from home. It's the kind of place where you can sit in the café by the big windows that are open to the street. Over an afternoon drink, you may spot Caroline de Maigret and her partner, Yarol Poupaud, strolling past. Parisian coolness personified, while Le Pigalle is the ultimate in Parisian hotel cool.
Booking information:
Le Pigalle
9 rue Frochot, 75009 Paris (a 1-minute walk from Pigalle Metro)
+ 33(0)1 48 78 37 14
@lepigalleparis
Local stops not to miss:
Glaces Glazed
54 Rue des Martyrs, 75009 Paris
@glazed_paris
The shop offers a range of delicious desserts, scooping out unique and contemporary ice cream flavors like popcorn-caramel or wasabi-chocolate sorbet.
Buvette
28 Rue Henry Monnier, 75009 Paris
@buvetteparis
This is the Paris offshoot of NYC's classic European-styled bistro. Buvette serves food all day from traditional croque monsieur to fresh fish and local vegetables and from breakfast coffees to evening cocktails.
Lulu White
12 Rue Frochot, 75009 Paris
@luluwhitedrinkingclub
The Lulu White bar brings New Orleans-style jazz to Paris. The club-like feel offers live music, expertly crafted cocktails and a dark, cozy setting.
Images by Leslie Hodgin.
This article contains affiliate links. This means that, at zero cost to you, I will earn an affiliate commission if you click through the link and finalize a purchase.