I don't know how it took me so long to visit Mexico. I'm from Texas, and I've traveled the world. When COVID detoured my long-planned birthday celebrations in Europe, Mexico's allure took on a new urgency, and I am so pleased that I took the bait. After months of lockdown watching travel shows, Mexico City became my focus. My knowledge was truthfully limited: it's really big (yes); it's fairly dangerous (isn't every big city?); there is also great food (1000%). I found it so undeniably stylish, historic yet contemporary, and most of all 'real'. I was in love.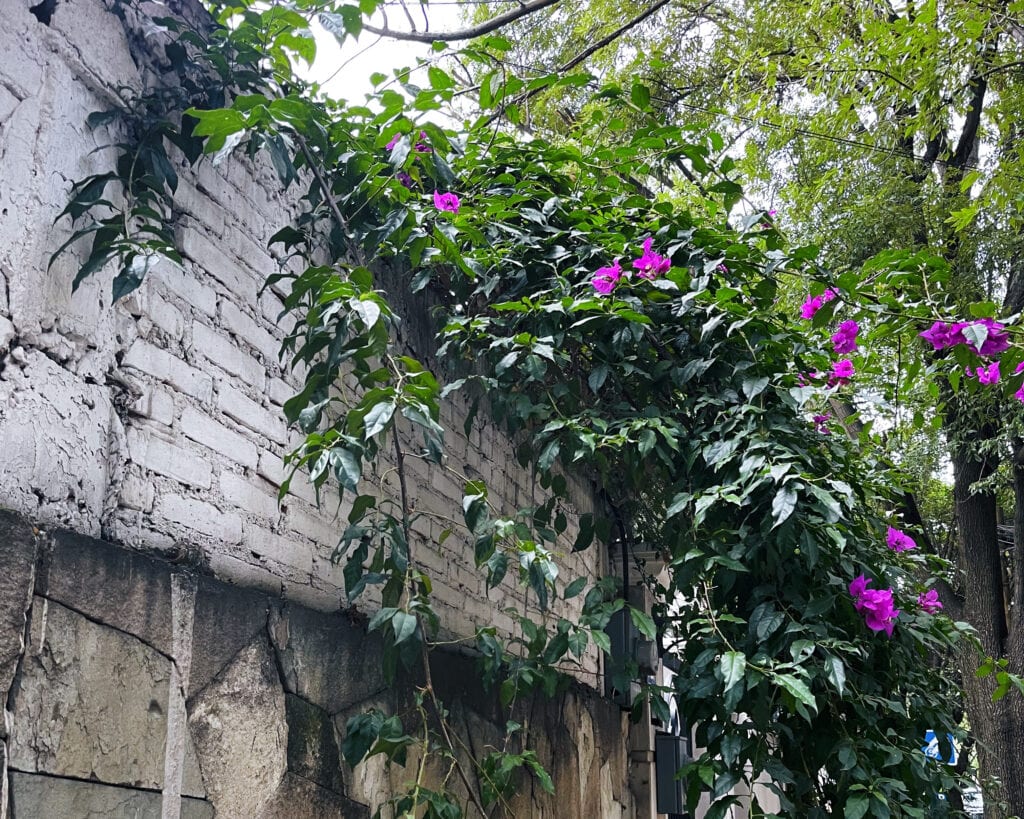 The streets are shaded with big, old trees and tall planters are placed on sidewalks to give shadow and tease glorious flowers. The architecture peeks through to showcase both new and old-world structures adorned with wrought iron balconies and classic wooden shutters. The colors are bright and purposeful, giving frame to the vintage cars parked on the streets outside. You are captivated by the dreamy sounds from fountains bubbling in the many public parks to the traditional music that floats through the windows of Mexico City's many restaurants. The tangy, spicy smells of the many street food carts remind you of this city's daily hustle.
Neighborhoods to Visit
Our trip in June was hot, but not too hot. We stayed in a wonderful little hotel called casa9 in the La Condesa neighborhood, and it was easy walking throughout both the La Condesa and Roma neighborhoods. We spent a full day wandering the streets taking pictures and basking in the tingly feeling you get when you are in a foreign country with the day ahead of you and no agenda. Everyone we encountered was masked, despite no mask mandate. We felt safe and unbothered. The friendliness and patience with my limited Spanish was kind. If you're a dog-lover, this is the place. The number of people out walking their dogs was an extra fun surprise.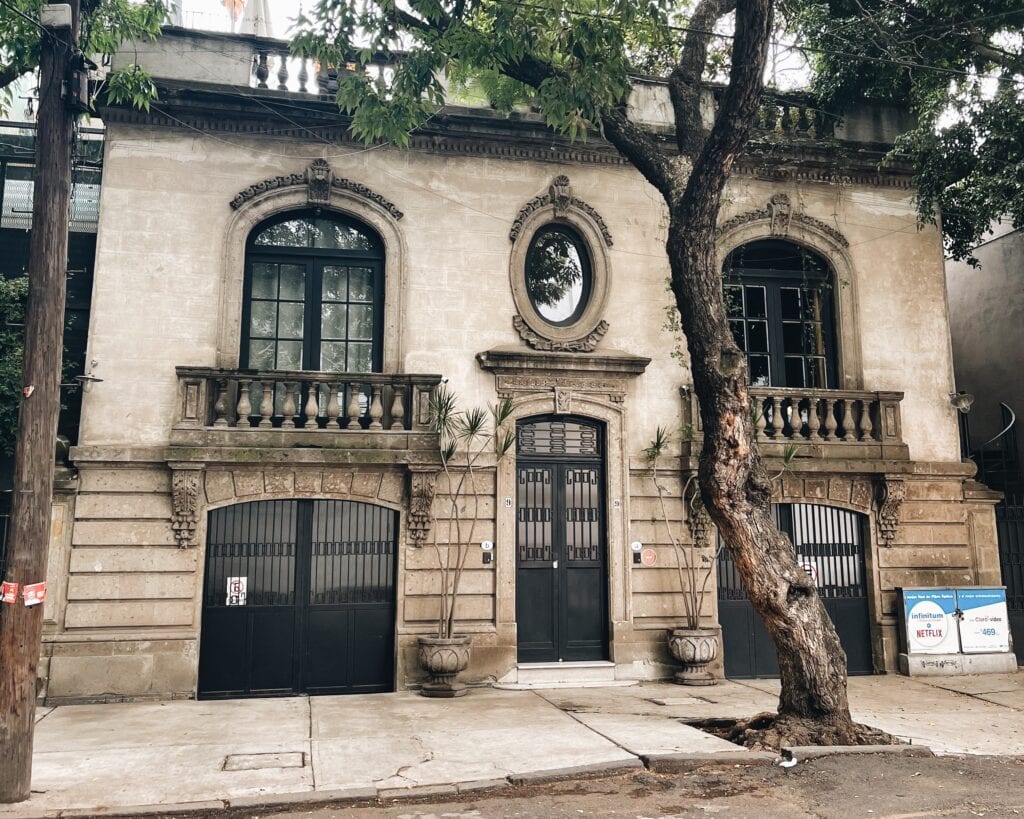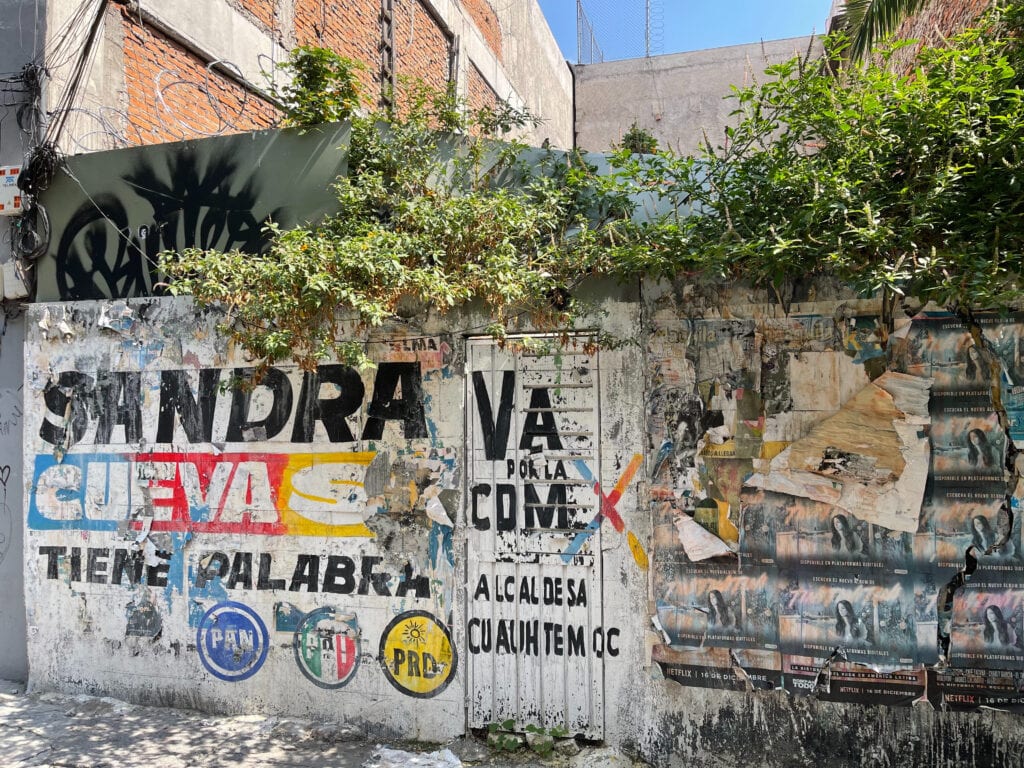 Food Recommendations
We booked a food-walking tour with Eat Like a Local and it was a highlight of the visit. We met the delightful Lorenza at 10am for coffee, and took off walking through the city, encountering delicious bite after delicious bite. From the mixiotes tacos (goat and pork steamed in agave leaf bags) we tasted from the street cart (maybe my favorite of the day) to the green chorizo tacos from a friendly vendor deep inside the market, it was all a hit. Lorenza stewarded us through the Jamaica market to taste fruits unique to the region, corn and more tacos, while also giving us a glimpse of the lush flower displays where sunflower bunches sell for 50 pesos (that's $2 USD, folks).
We hopped on the subway to reach La Merced Market and met up with some of the young girls from 80IQ, an organization created by the founder of this tour. 80IQ supports local girls with inspiration and mentoring, while honing their English-language skills. The girls were sweet and personable. They introduced us to several Mexican drink options and took us for even more tacos. (Disclosure, we insisted to share with them because we had definitely already eaten more tacos than we could manage!)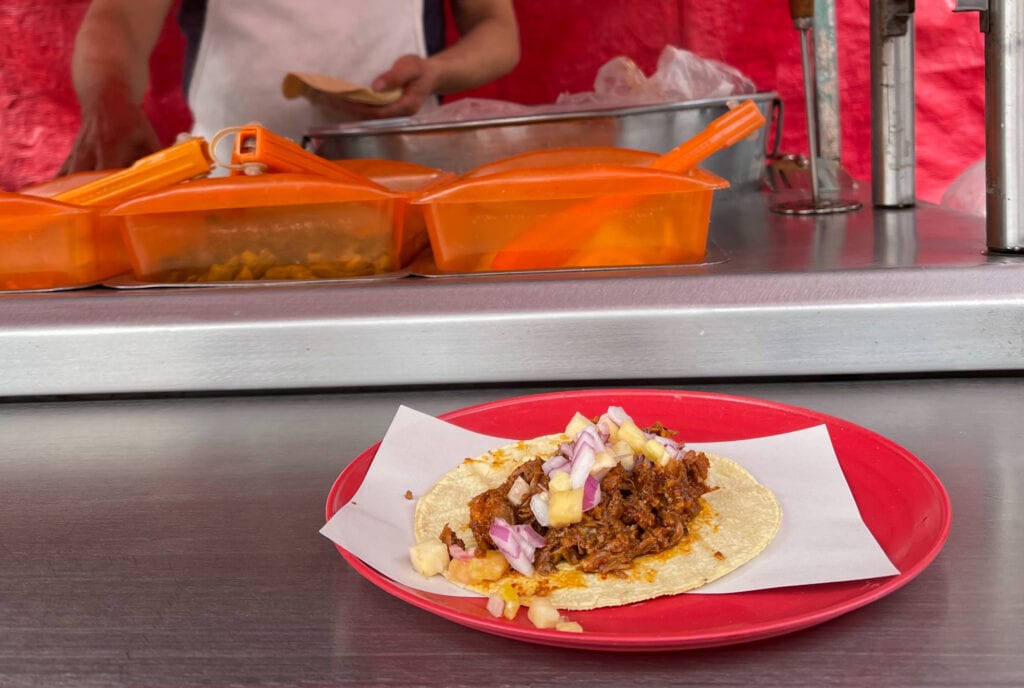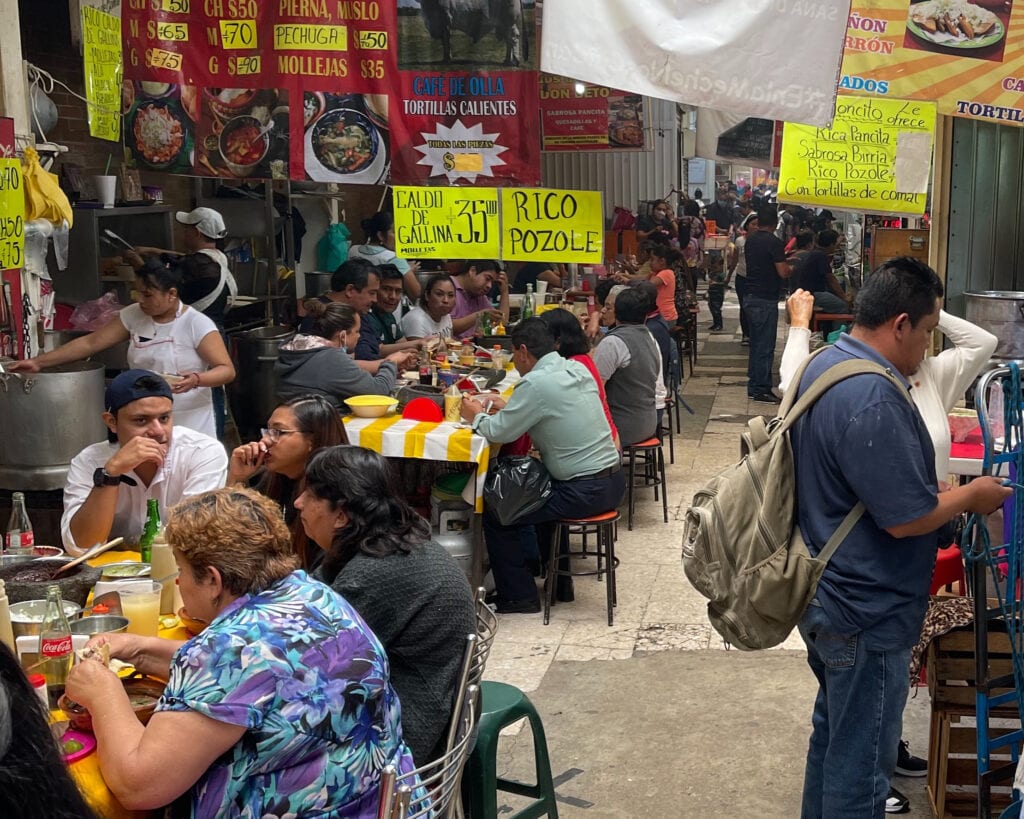 The busy markets were filled with vendors and goods, food and general things, as well as real people shopping and selling and living their lives. The feeling of community was overwhelming to me after sitting at home for more than a year with little contact to the outside world beyond a computer screen. We ended the tour around 2pm, full of food and new memories of so many corners of the city and the markets that we never would have encountered on our own.
Extra Special Food Recommendation
A final dinner at Pujol rounded out our short, intoxicating Mexico City stay and it did not disappoint. Reservations are timed to help pace out the seven-course tasting menu. A high-design space, wait staff wore masks and moved like clockwork. (Truth be told, pretty much everyone seated around us was an American tourist who learned of Pujol from Netflix's "Chef's Table".) The decadence of the food and her flavors stripped away any embarrassment of our herd mentality. One word to describe the whole experience from service to food: wow.
A City to Revisit
And like that, it was ending. We had scheduled just three days in Mexico City before hopping over to the beach for our remaining vacation. Three days is most definitely not enough to spend in such a rich, cultural place. With COVID closures and the days of the week we happened to be there, we missed out on Mexico City's many museums and galleries. Planning around opening hours/days will be a key component of our next trip. We touched the tip of the iceberg, and now have our bearings. We are smitten, and can't wait to return.
Where to stay:
Local stops not to miss:
Eat Like a Local, Mexico City Food Safaris
rocio@eatlikealocal.com.mx
@eatlikealocalmx
Eat Like a Local is a socially-responsible and locally supportive tour company. They offer numerous immersive walking tour options to choose from, including focus on market tacos, mezcal tastings or custom plans. Prices vary, but because you pay upfront, you do not have to worry about any money throughout the tour. Your guide will pay at all food stops and help with all ordering in Spanish. This twist keeps it easy and worry-free!
Pujol
Tennyson 133, Polanco, Cuidad de Mexico
@pujolrestaurant
Chef Enrique Olvera's flagship dining experience where reservations are a must. It is expensive, but worth every peso. Pujol is ranked as one of the top 10 restaurants in the world.
Images by Leslie Hodgin.
This article contains affiliate links. This means that, at zero cost to you, I will earn an affiliate commission if you click through the link and finalize a purchase.
You May Also Like: