Basel (which you may also know as Bâle or Basle) is a picturesque little city in the north-western corner of Switzerland but remains an undiscovered gem, even amongst experienced travellers. Some pass through on their way to the river, which serves as a starting point for cruises to Amsterdam; others use Basel as a base from which to explore southern Germany or the French Alsace region without realising how much the city itself has to offer. Basel's traditional Christmas market, however, does have widespread international appeal and there are fans who return each year to browse the stalls for Christmas gifts and decorations. Yet every summer, the city, usually a hub for financial and pharmaceutical companies, transforms itself into a lively summer destination, with a relaxed vibe that can rival even the most popular Mediterannean resorts. Pop-up bars open along the Rhine, restaurant tables spill onto the pavement and, most striking of all, the city's residents take to the river to swim and float down the Rhine. So if you're looking for a unique summer break that will have your friends green with envy, check out our Basel guide.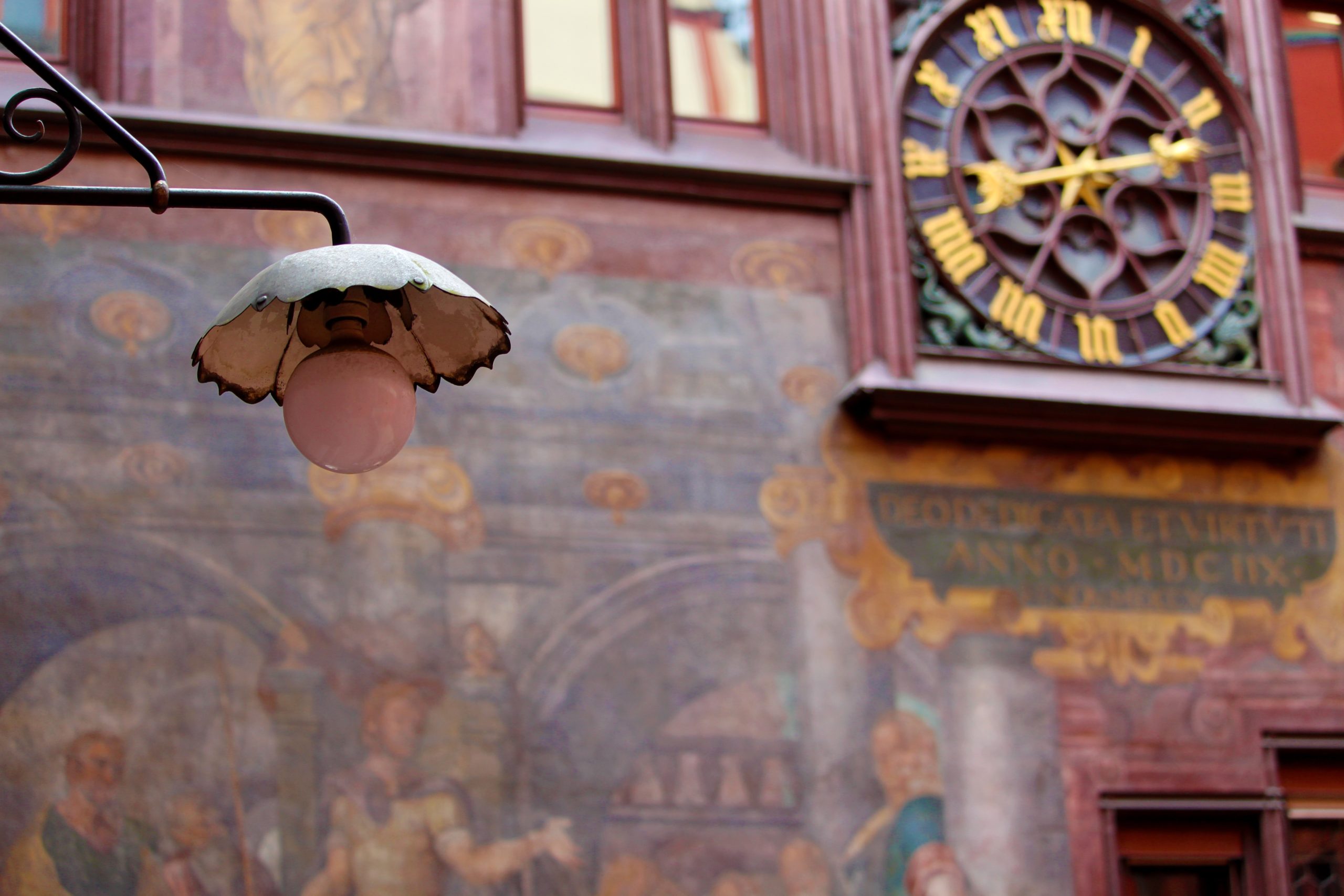 Stay:
Nomad Design & Lifestyle Hotel is a modern, urban hotel in the very heart of the city, only a short walk from the river and many of the city's most popular museums and galleries. The stylish rooms are havens of tranquility, even at the height of summer. In addition to a library and business room, the hotel has a lively restaurant and bar, which often hosts live bands, If you like to keep on top of your fitness, you'll be impressed by the well-equipped gym, plus after your workout, you can relax in the luxury sauna, perfect for easing those aching muscles! Guests at the Nomad Design & Lifestyle Hotel also receive a Basel guest card, with benefits including the free use of public transport and up to half price admission at many of Basel's most popular attractions.
Nomad Design and Lifestyle Hotel
Brunngässlein 8, 4052 Basel, Switzerland
@nomad_basel
Eat:
There are many great eateries in Basel, with restaurants that cater to all diets and tastes. If you're looking for international cuisine, Markthalle (just opposite Basel's main train station) is a fabulous indoor food market with food from all over the world.
In summer, though, there's one restaurant that stands from the crowd: Le Rhin Bleu. This restaurant isn't just on the riverbank but is actually set on the river. Open only in the summer months, Le Rhin Bleu offers a seasonal menu with a Mediterranean twist. If you're going there for dinner, make sure you time your reservation to coincide with sunset- the views are spectacular! Advance booking is essential however!
Markthalle
Steinentorberg 20, 4051 Basel, Switzerland
@markthalle_basel
Le Rhin Bleu St.
Alban-Rheinweg 195, 4052 Basel, Switzerland
@lerhinbleu
Drink:
The riverfront bars are perfect for a warm summer's evening but if you're a true cocktail connoisseur, make sure you visit Angel's Share Cocktail Bar in the hip Kleinbasel district. This small and intimate bar is the perfect place to pass a summer's evening; simply sit back and relax while the two mixologists prepare you a fabulous cocktail from their monthly changing menu.
Angel's Share Cocktail Bar
Feldbergstrasse 51, 4057 Basel, Switzerland
@angelsshare_basel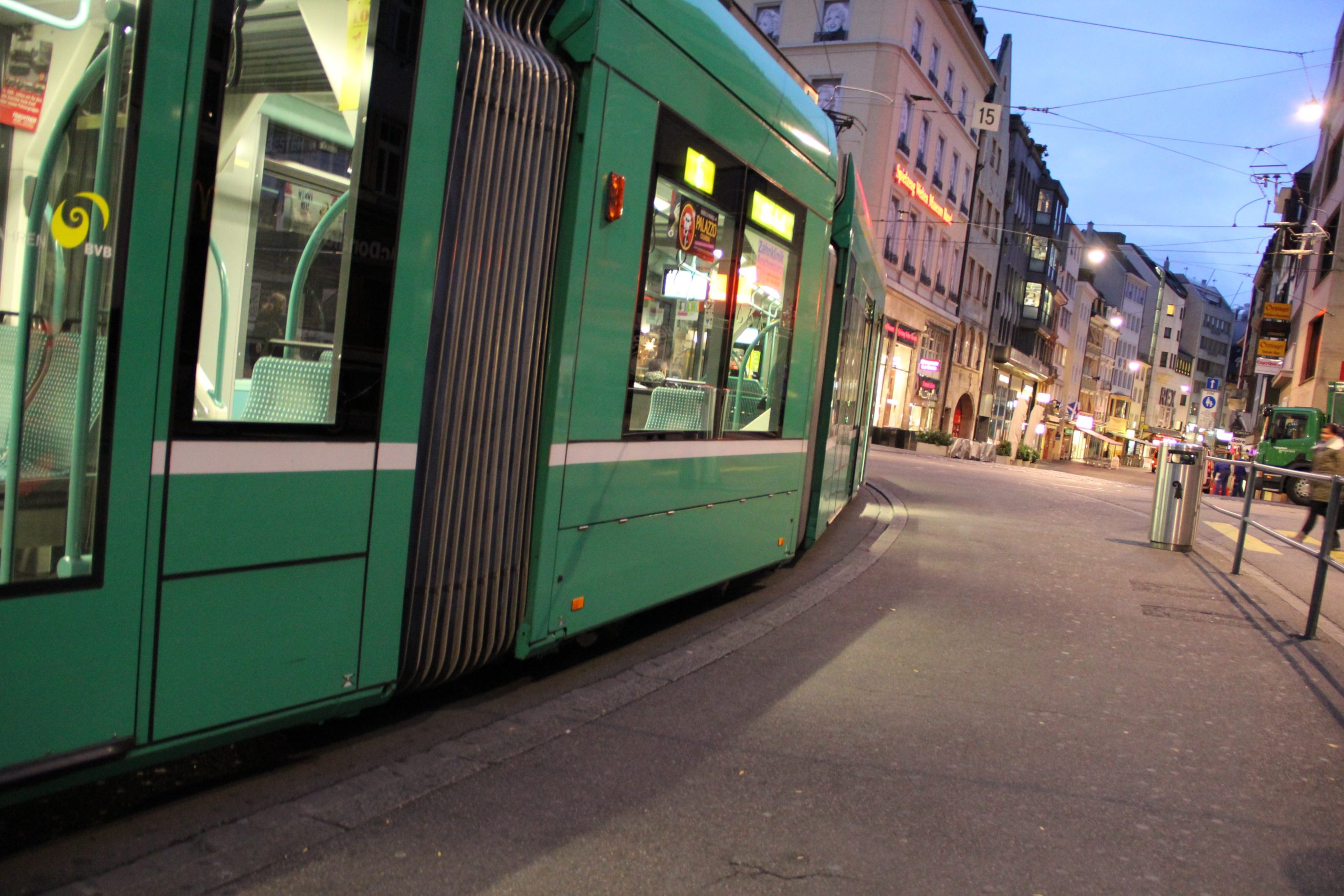 Shop:
Basel has a bustling high street with international brands, ranging from Zara to Louis Vuitton. However, if you're looking for something a bit different, follow Spalenberg up towards Spalentor, one of Basel's old city gates. You'll find a great range of interesting independent shops, including interiør butik, a homewares shop with an eclectic range of products.
If you're looking for a book to read as you relax by the Rhine, both Bider & Tanner and Orell-Füssli have a great range of English books.
Bider & Tanner
Aeschenvorstadt 2, 4051 Basel, Switzerland
@biderundtanner
Orell-Füssli
Freie Str. 17, 4001 Basel, Switzerland
@orellfuessli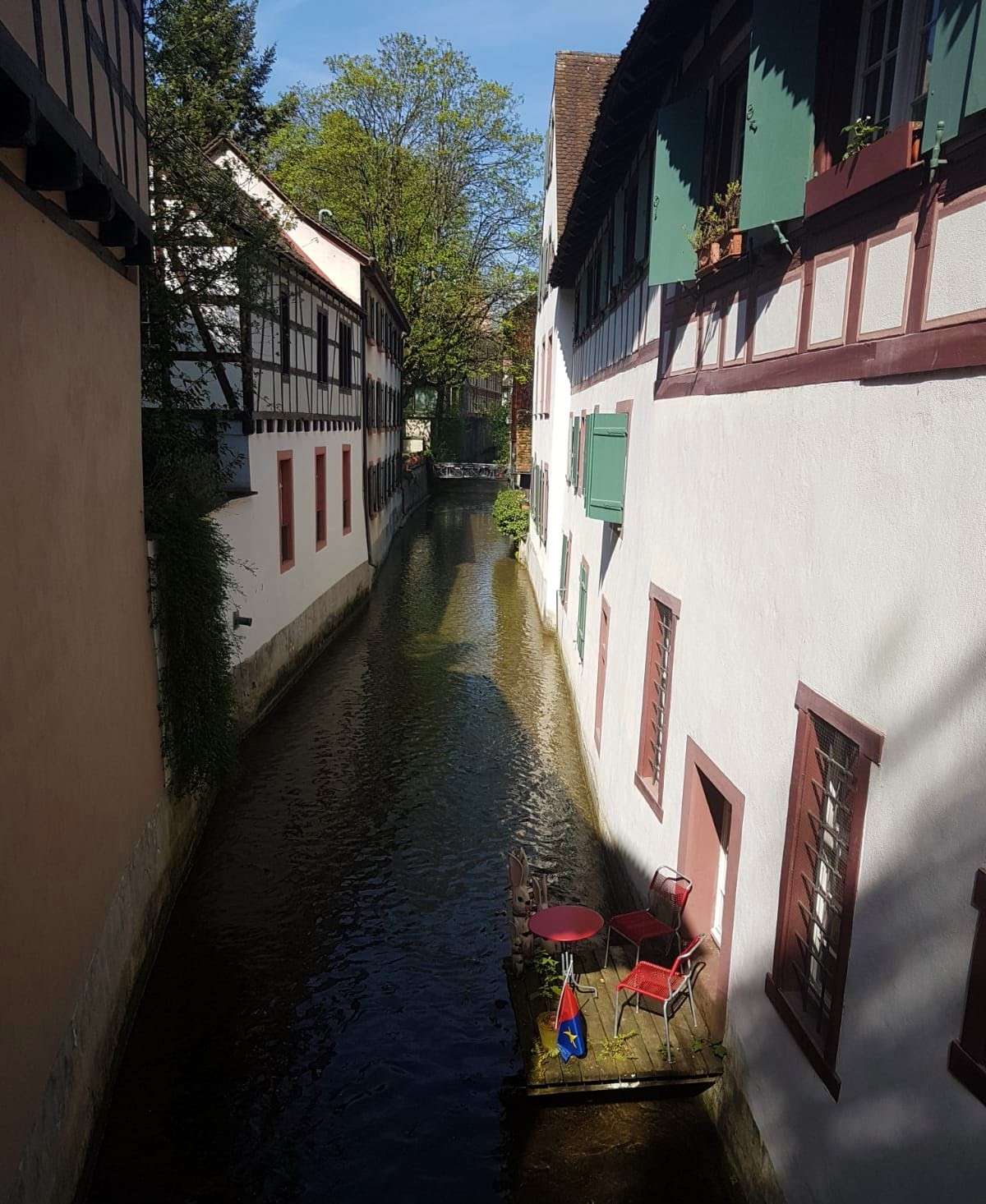 See:
The summer temperatures in Basel can reach up to 35°C (95°F), however if you do experience the odd cooler day, there's no risk of boredom as Basel has nearly 40 museums! The Kunstmuseum has a huge range of artworks, with paintings by artists including Picasso, van Gogh, Mondrian, Gauguin and many more. Or you can hop on the tram to Fondation Beyeler, this architecturally renowned museum, designed by Renzo Piano has a fascinating collection and has hosted many popular exhibitions, including The Young Picasso – Blue and Rose Periods. The Paper Mill is also well worth a visit: housed in the medieval mill, this friendly and interactive museum offers you the opportunity to have a go at making paper and printing.
Kunstmuseum
St. Alban-Graben 16, 4051 Basel, Switzerland
@kunstmuseumbasel
Fondation Beyeler
Baselstrasse 101, 4125 Basel, Switzerland
@fondationbeyeler
The Paper Mill
St. Alban-Tal 37, 4052 Basel, Switzerland
@baslerpapiermuehle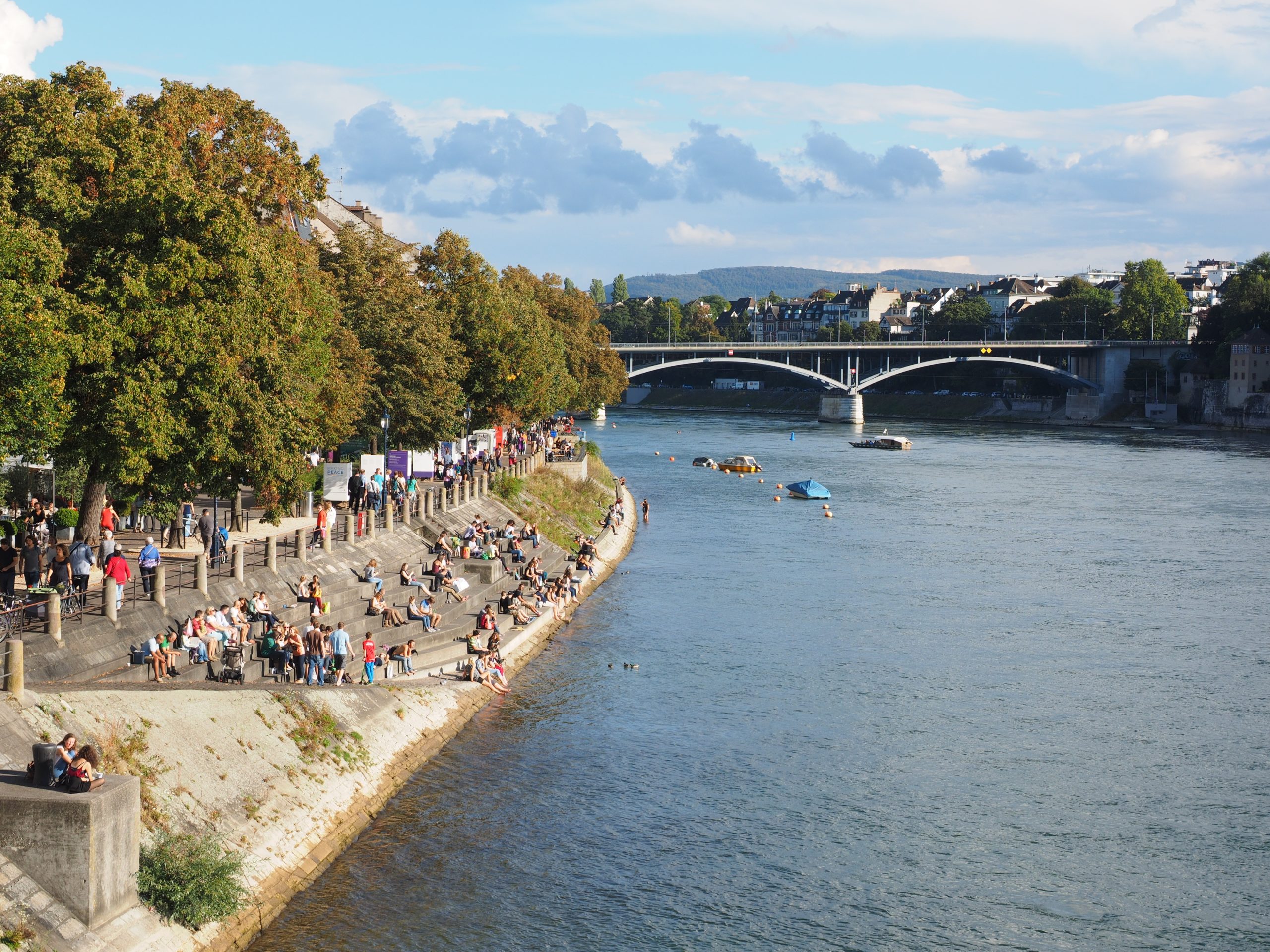 Do:
If you're a confident swimmer, floating down the Rhine is an unmissable Basel experience. Many shops in the city sell the Wickelfisch, a colourful waterproof bag that keeps your clothes and valuables dry as you swim. The best entry point to the river is the pebbly beach by the Museum Tinguely and the stone steps just after Mittlere Brücke make your exit from the river a little easier, although not necessarily graceful! While you dry off in the sunshine, why not enjoy an Aperol Spritz or one of the local beers from one of the nearby bars? Once you're dry, you can always walk back up to the Tinguely for a second cooling dip! If you can drag yourself away from the river, call into the Tourist Office to pick up a map for one of Basel's self-guided tours: whether your interest lies in architecture or history, there's a tour for you! Aspiring photographers should definitely walk up to Münsterplatz for a fabulous view over the whole city and the perfect Instagram shot.
Museum Tinguely
Paul Sacher-Anlage 2, 4002 Basel, Switzerland
@museumtinguely
Basel Tourism
@baselswitzerland
Images by Asha Mentzer unless otherwise noted.