Flanked by distinguished old colonial buildings and century old trees, casa9 sits unassumingly on a quiet side street in La Condesa. The neighborhood was hit hard by an earthquake in 2017, and despite this, thoughtful construction to save many beautiful old buildings is underway in the area. casa9 is one of those success stories. It's a historic building, modernized for sophisticated travelers and ideal for anyone looking for a surprisingly peaceful oasis in the middle of bustling Mexico City.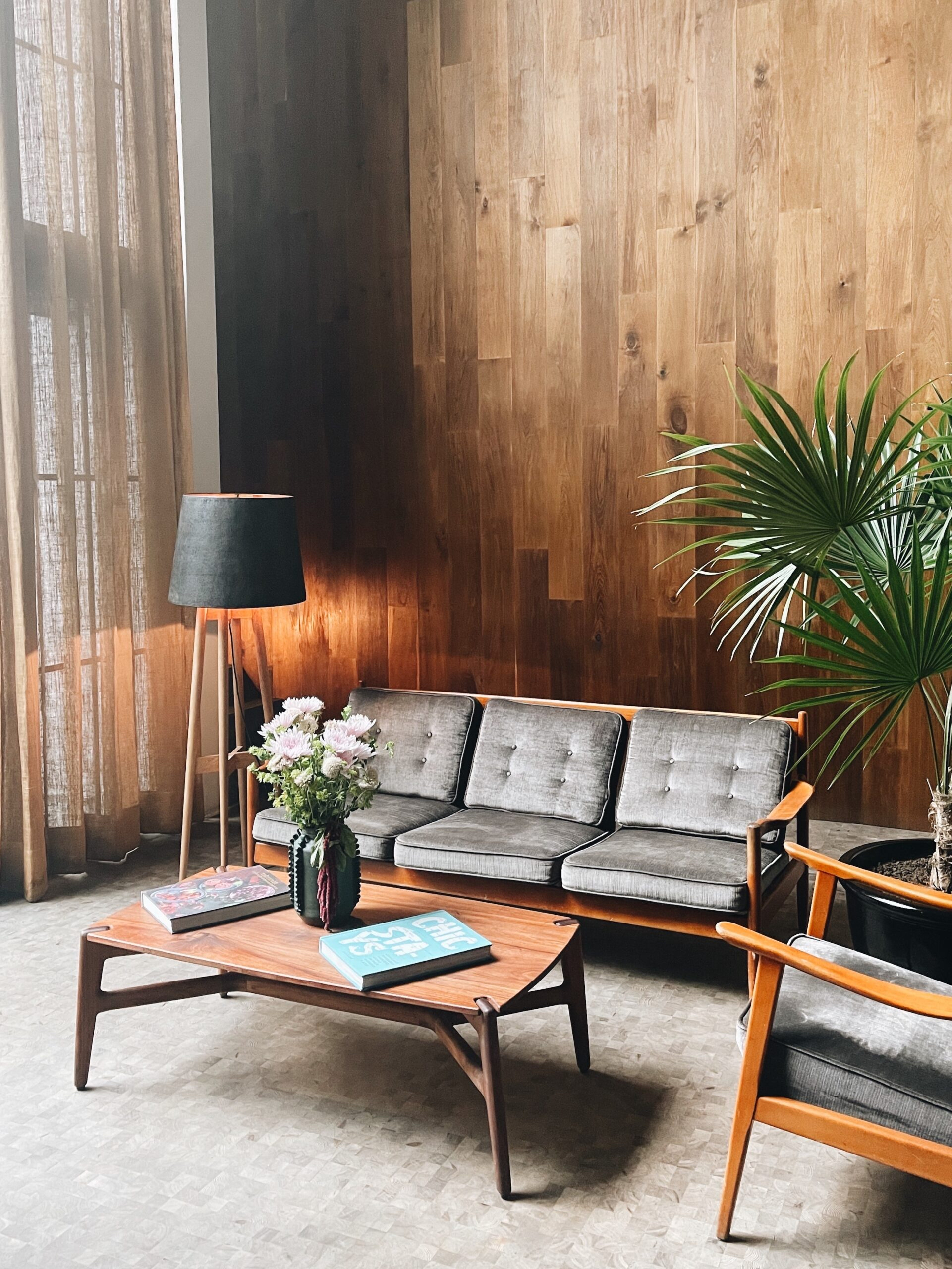 casa9 has only four rooms, and touts itself as a "luxury bed and breakfast," however, this is far from your grandmother's idea of a bed and breakfast . The mid-century modern design intertwined with the century old bones is sophisticated and chic. Also, there is no check in desk. The staff works a minimal contact approach, and therefore, chances are you will never see them. The person you will likely meet is Roberto, the captivating concierge, who immediately makes you feel at home and is like an old friend pointing you in the right direction for the best shopping or food.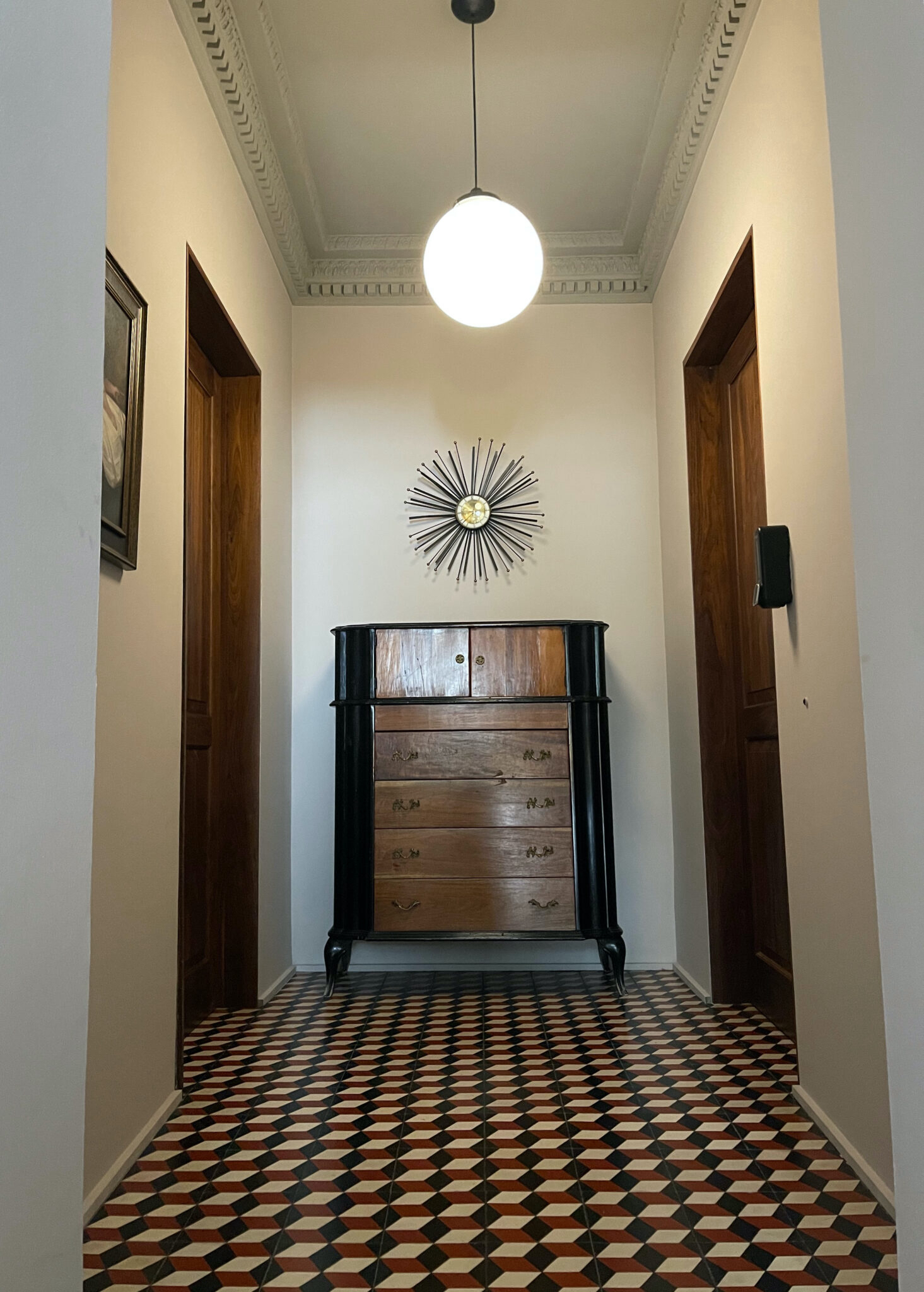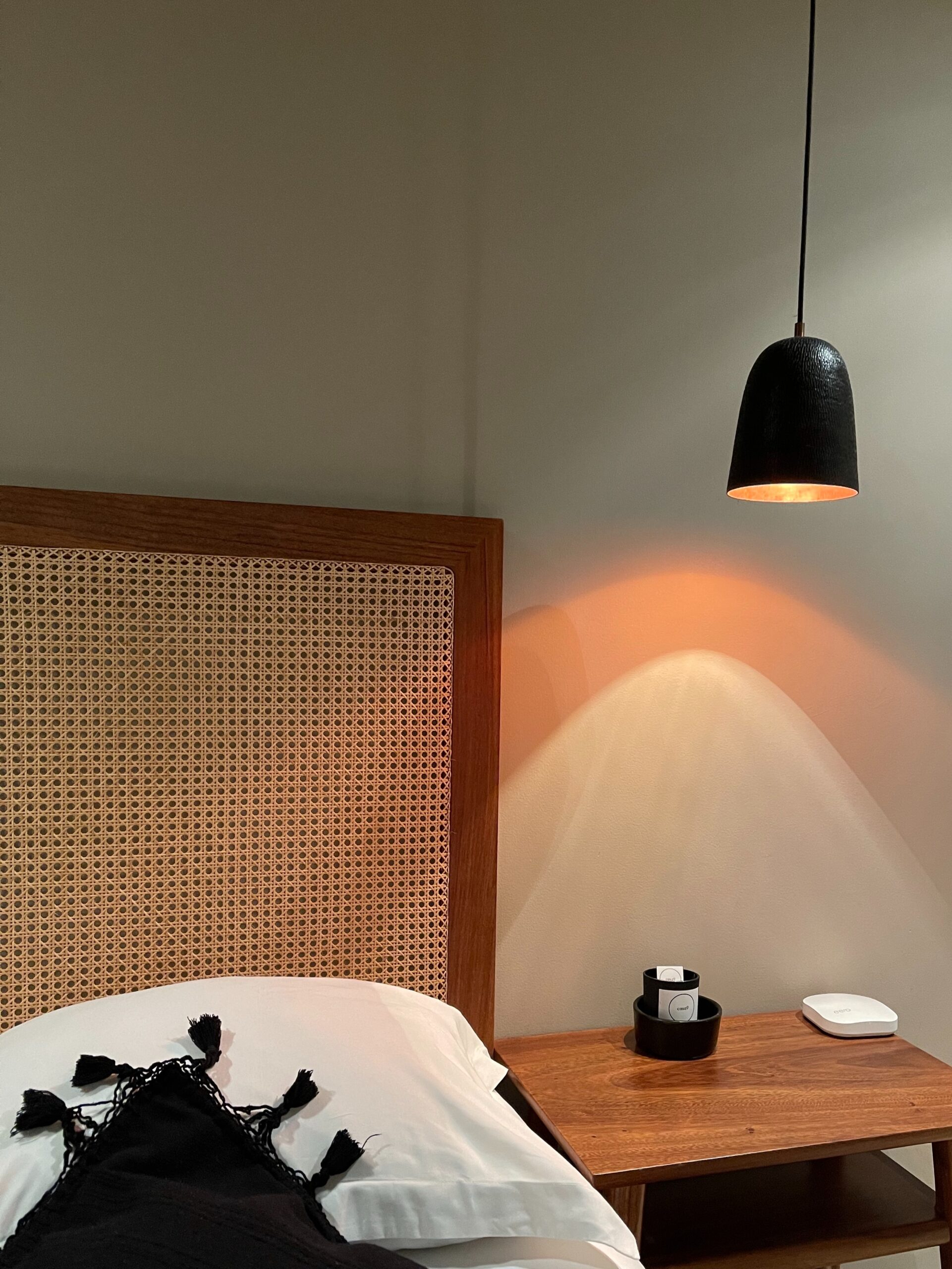 Rooms sit on either side of a quiet courtyard. They are minimal in design, yet markedly elegant in amenities including a rain shower, full closet and unlimited bottled water. The inclusive breakfast is served in the lounge, a central room to relax and plan your day. It is impeccable, and the menu covers all tastes from granola to avocado toast to chilaquiles (breakfast nachos), with coffee and freshly squeezed juice.
casa9 is set perfectly on the edge of La Condesa near the Roma neighborhood, a location making for particularly easy walking to dinners and sights. Altogether, this boutique hotel gives the exclusive, secluded experience of feeling like you are home alone in a swank mansion, sipping wine or coffee in the afternoon from the honor bar and browsing the library of travel books from the lounge shelves. We don't mind if we do.
Booking information:
casa9
Cuernavaca 9-A, Co. Condesa, Mexico City, 11560
@casa9mx
+1 (310) 730 9751 or +52 1 (55) 5212 0672
Local stops not to miss:
Panaderia Rosetta
Colima 179, Roma Nte, Cuidad de Mexico
@panaderiarosetta
A worthwhile bakery stop for snacks or second breakfast in the Roma neighborhood. Be sure to grab a table on the plant-filled terrace so that you can people-watch.
Hugo el Wine Bar
Av. Veracruz 38, Roma Norte
@hugoelwinebar
A cozy wine bar serving natural wines from around the world with equally tasty small-plate pairings.
Izakaya Kura
Colima 378-Local A, Roma Nte., Cuauhtémoc, 06700 Ciudad de México, CDMX, Mexico
@izakaya_kura
Need a taco break? You're in luck, because this hip neighborhood restaurant serves a full range of Japanese from ramen to wagyu to sushi.
Images by Leslie Hodgin.
This article contains affiliate links. This means that, at zero cost to you, I will earn an affiliate commission if you click through the link and finalize a purchase.
You May Also Like: