Interview with Teffanie Thompson
Author/Educator
Texan Teffanie Thompson lives between Texas and the tropical island of St. Lucia with her organic farming husband. She is a high school administrator and a professional hula hooper. Her novel, Dirt, won Best YA at the African American Literary Awards Show, 2016, held at the Schomburg Center for Research in Black Culture, New York Public Library.
You grew up in Texas, but now find St. Lucia home. How did this move come about?
I've lived between both Texas and St. Lucia since February 2018, nearly two years. I hadn't visited before moving. My husband became employed here.
What do you love about expat life?
I love the escapism of expat life. We are so far away. And it is also challenging that we are so far away!
What is daily life like for you there? What did you do to get involved with the community when you arrived?
Daily life is not as exciting as one might think. I'm a writer. I get up and write. I "sprint" with a very dedicated online writing group. Then I work out and do chores. Our dinners on the town, and our trips to the grocery store are quite a bit more scenic than back at home though.
A few things worked in my favor, through my husband's job we are automatically connected with an expat alliance, not necessarily Americans, but not locals. We gather weekly.
On Facebook, I immediately became a member of an expat group. And I became friends with our neighbors. I love them.
How did your kids adjust to the new reality of the Caribbean?
We empty nested before moving here, but all of the kids have visited. And they really love it here. Like love it, love it, like I don't know if they want us to return to the States.
What would be your top recommendation for a visitor to St Lucia?
There is a formula for the best Saint Lucian days. The town can change, in fact all the elements can, but the agenda looks like this: Market. Beach. Lunch. Adventure. Soak. Dinner.
Market – In Soufriere, a best day would start at the market sampling fresh fruits and vegetables.
Beach – Sunbathing and snorkeling at Anse Mamin beach.
Lunch – Eat at the Jungle Beach Bar and Grill
Adventure – Take a taxi to Toraille Waterfall for the 1pm Mount Gimie ATV tour through the rain forest with a hike to Enbas Saut Waterfall.
Soak – Go to Diamond Botanical Gardens to soak in the mineral baths.
Dinner – Reserve for Hotel Chocolat where they make everything with local chocolate, even the mashed potatoes.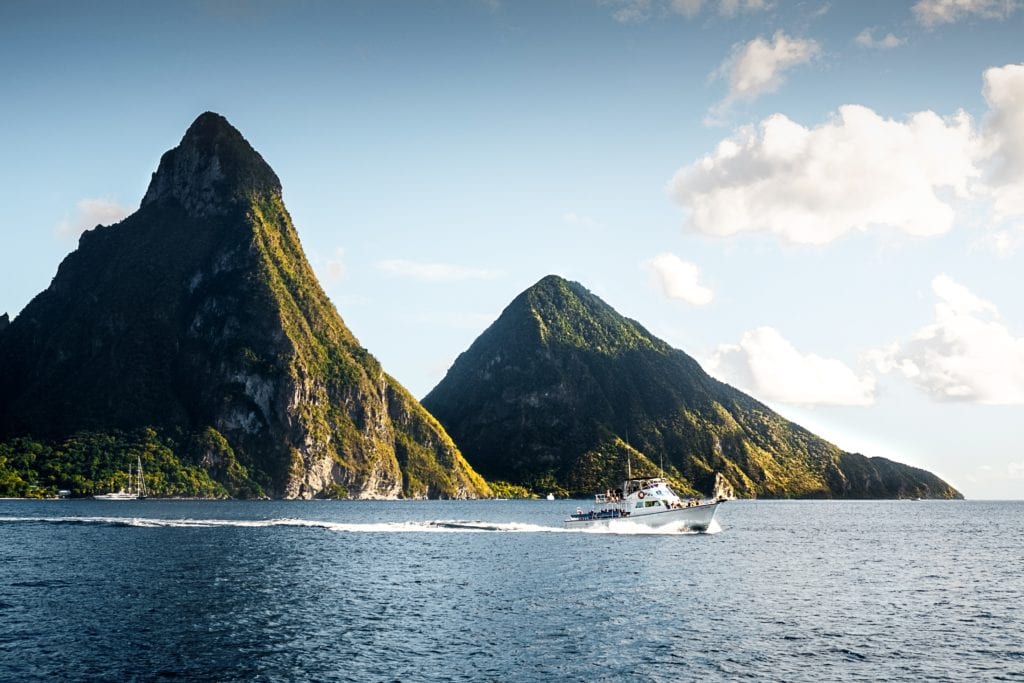 Learning about history is, in a sense, travel because you are traveling back in time to gain insights and learn about experiences. Your young-adult novel, Dirt, was released a few years ago and has just been released on Audio. Can you give a quick overview of the premise and tell me what inspired you to write this story?
An interview I heard on public radio, my own family, and my own family reunions.
Book blurb: 
Washington would rather be playing basketball in the tournament instead of traveling to East Texas for a family reunion. He hates to read, but takes off on his own with a book to satisfy his parents. Washington travels back to the past where he encounters his ancestor Square and witnesses the brutal punishment of a slave when he is caught reading. When he steps out of the circle of dirt, Washington fears he may never be able to return to the present or see his family again.
Readers can find Dirt here
Are you working on anything new you can tell us about?
I just finished a piece that my agent is shopping. Dirt, the movie, is under option. I'm working on a personal blog project about my travels.
Living in St Lucia, have you found the time to travel to other islands? Any favorite spots?
I travel a lot on the island. There is so much to do. I did venture to Martinique, and I loved it. The island is very reminiscent of France.
Is there a place you have traveled that you return to again and again? Tell us about it…and why it draws you back.
Oddly enough, Texas! It's home and I can never see it all. I mean we have Marfa and Galveston.
Have you ever been surprised by a place or a culture…not at all what you expected?
The opulence of the UAE was expected and still surprising. [Editor's note: Teffanie, upon invitation, attended the 2018 Sharjah Children's Reading Festival in the UAE.]
What is your favorite place in the world?
The beach. Is that a place?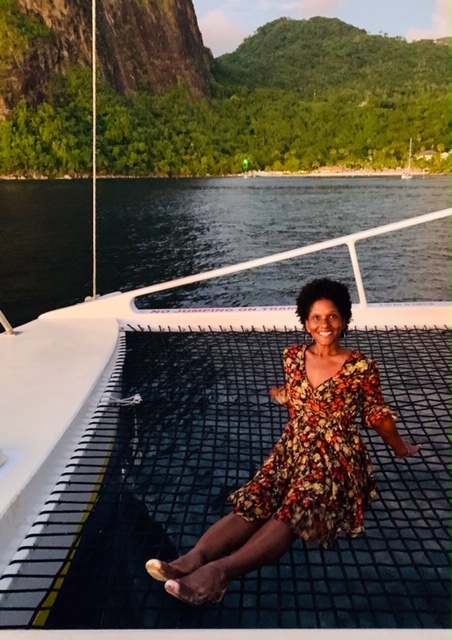 What place in the world have you not visited, but is at the top of your list?
There are two. India and Arkansas. An ashram and to dig for diamonds – both involve mining.
If you were to have access to anywhere in the world to host the 'ultimate dinner party', where would it be?
It would be an ultimate breakfast party in Nairobi, Kenya at Giraffe Manor.
What 3 people would you invite to join you?
Outside of my family, I would invite other play professionals like, Marawa, Jocelyn Gordon, and Zbu to play in Africa.
When the night grows long and everyone is really settled in, the travel stories begin to flow. In 1 sentence, what story would you tell?
That party we had in the catacombs under Paris with pet bats that we called Bobbies . . .
Photos courtesy of Teffanie Thompson unless otherwise noted. Featured image by Halima White.