Big cats are a thing of beauty. I cannot wrap my head around the killing of these animals for sport. I cannot fathom finding joy in death. Big game hunting is a preposterous hobby, especially when it involves endangered species and dwindling populations, not to mention the effect it has on climate change and ecosystems.
The "sport" reeks of privilege as mostly rich, white men pay tens of thousands of dollars to kill animals in a swell of testosterone laden hubris. What must they be (over) compensating for here? They prey on communities that face economic hardship so the promise of crisp, green dollars is enticing to those who would otherwise barely eek out a living and earn a living wage. There are both people and animals who are taken advantage of.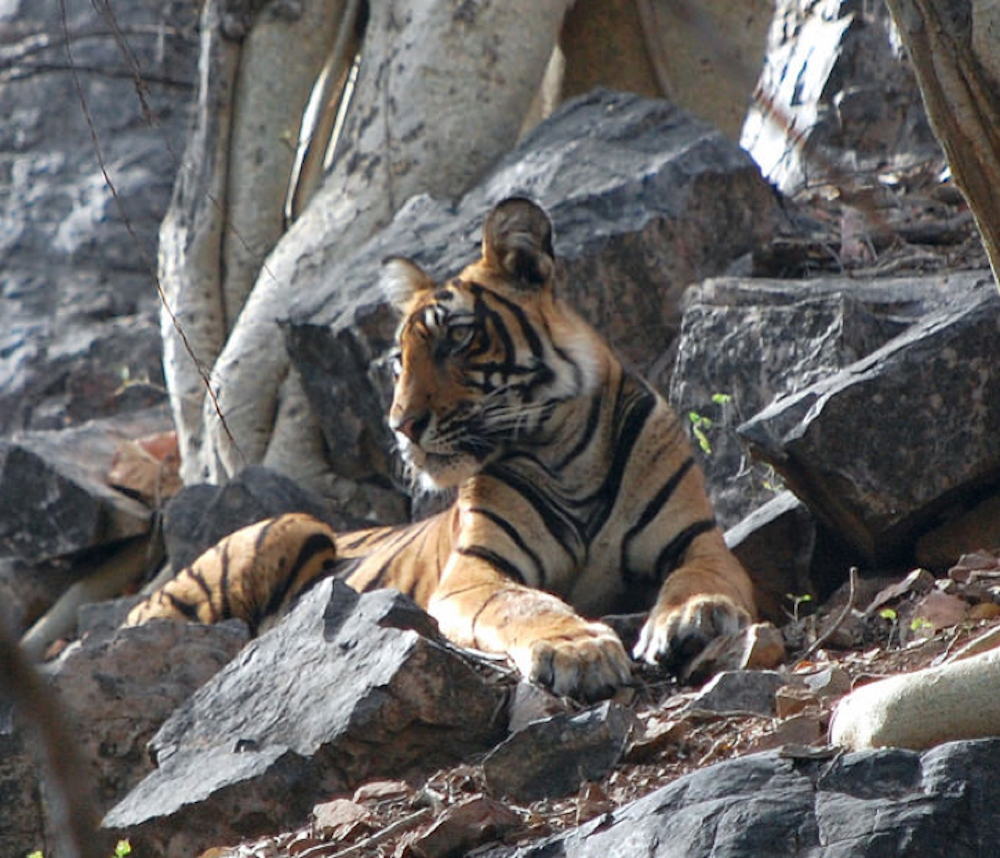 Two Cameras and a Big Sunhat
I was on a tiger safari in the Ranthambore Jungle of India a few years ago, armed with only two cameras and big sunhat. I've also gone on a safari in Uganda. Both were riveting experiences that left me in awe. On both safaris we used reputable outfitters with guides who very clearly put the animals first. We followed strict protocol and were confident we were in good hands. To see God's creatures up close with no bars or barricades is breathtaking in the most literal sense. I had to remind myself to breathe.
When my family visited Ranthambore National Park, we took a safari in an open air jeep that looked like a relic from the Indian army. We were joined by a Ukrainian wildlife photography enthusiast whose quiver of cameras put us to shame. We were armed with five cameras among us, mine with a pretty decent zoom lens. The safaris are timed so that all the jeeps don't converge upon the animals at once. We saw a couple other groups during our safari, but for the most part it was just us, the arid land and the animals.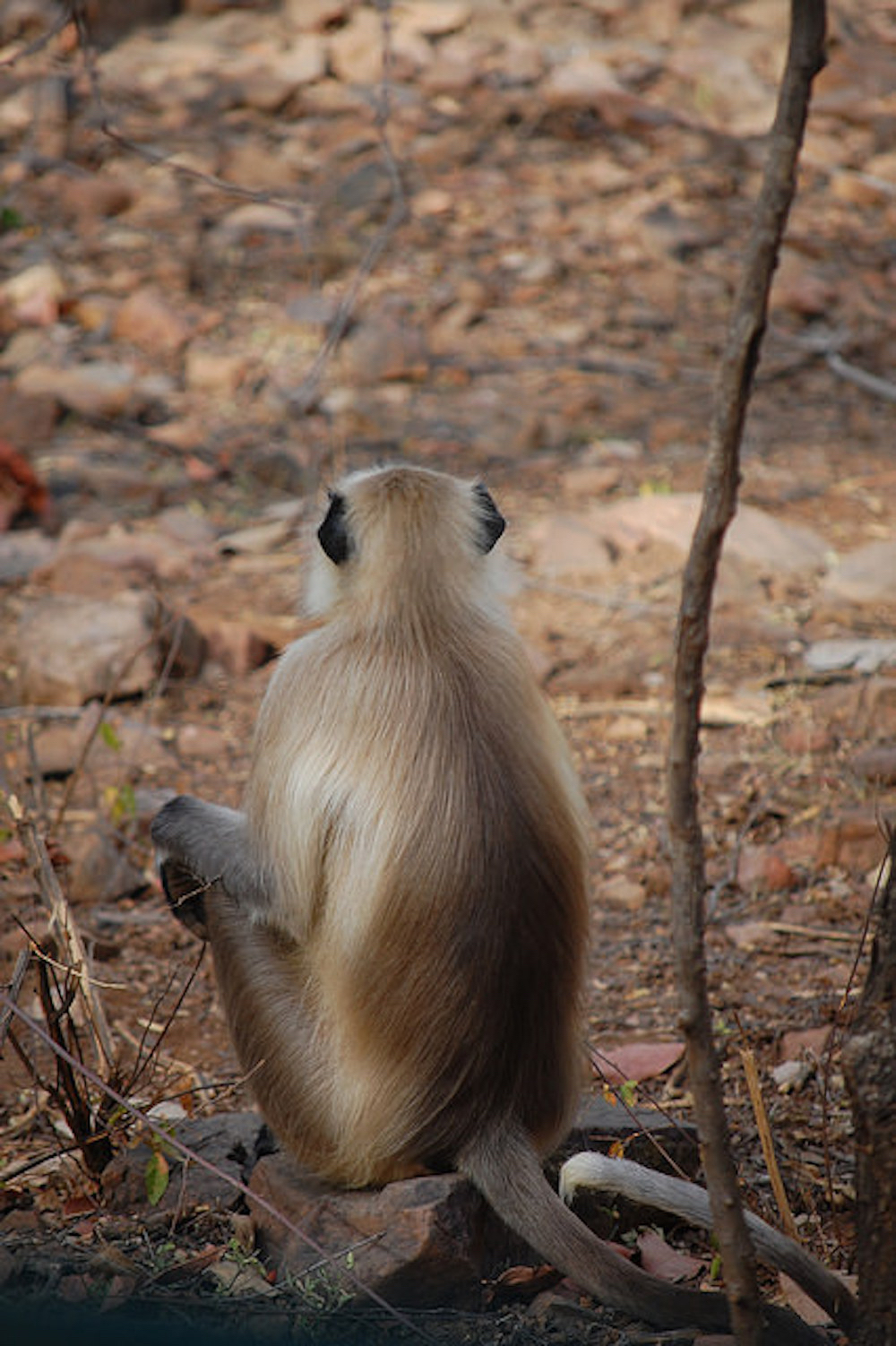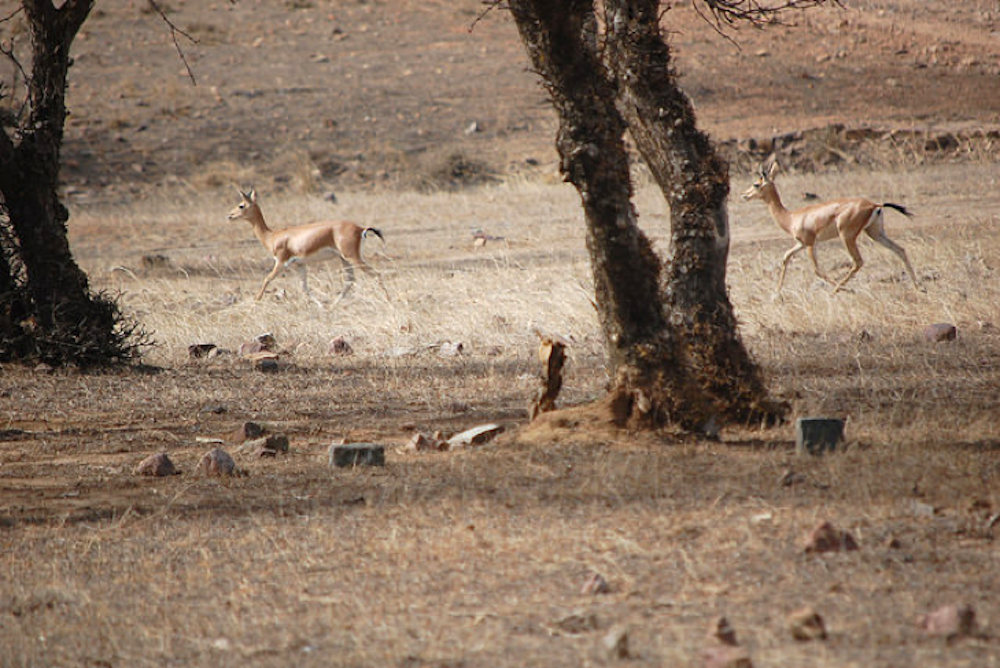 I have seen tigers in the zoo. They are gorgeous creatures with features and mannerisms akin to my smaller domestic cats that used to purr atop my chest when I was reading. Their expressions are more sweet than savage. Watching cats, big or small, is mesmerizing. There's a reason YouTube is bursting with funny cat videos.
Once in a Lifetime Shot
The day was blazing hot, with temps climbing to 104F degrees. The breeze of an open-air Jeep provided no respite as the hot air swirled, blowing dust in our faces. Yet the experience was grand. My sons were silent, which speaks volumes. Our hope was to see a tiger. We were told the tigers were elusive, especially after the incident and controversy surrounding tiger T-24, aka Ustad. (Read more here: Ustad.)
We were lucky to have an experienced guide and driver who did indeed lead us to a tiger. Sitting in the Jeep, we stared in awe for what simultaneously seemed like several minutes and a blink. We knew this was a once-in-a-lifetime experience, stereotypical as it sounds. We snapped away and eventually just set down our cameras, soaking in the tiger, noting how its expression mimicked those of our sweet, long gone kitties Casey and Capote.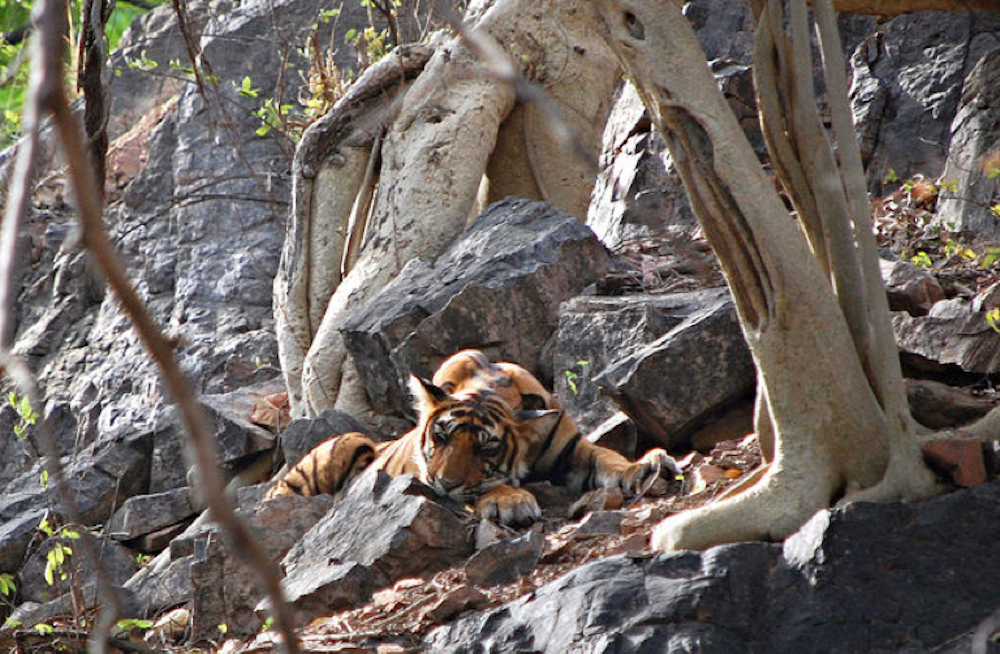 Let's remember all creatures great and small. Consider donating to sanctuaries that protect animals rather than ravage them.
Ranthambore National Park
India, Sawai Madhopur 322001
@ranthamborepark
Wildlife Conservation Research Unit
Images by Ilina Ewan.