Would you believe that Coney Island is literally in New York City? It's true! Take the subway to the last stop where you'll find yourself in a little refuge of Brooklyn that feels a world away. Here you can wander Luna Park, a big carnival-like amusement park. Take a ride on a rollercoaster or the World's tallest Ferris wheel. (Admittedly, much higher and scarier than I anticipated.) Grab a hotdog from Nathan's World Famous, and stroll the boardwalk to people watch and work off that ice cream cone. The smell of sea air and the sounds of seagulls and music flood back memories of childhood. The crowd runs the gamut: from families with kids to old-timers who seem like they've staked out a seat on the boardwalk every weekend their whole lives. It's a perfect day trip from Manhattan, and a great piece of old-fashioned Americana.
There are casual restaurants and an aquarium. You can rent bikes or scooters. If you're planning a beach day, aim for early arrival. The area immediately in front of Nathan's is extra crowded, so we recommend walking down the boardwalk about 5 minutes (near the Aquarium) and the beaches really open up.
Luna Park is open from 11am to midnight. We encourage you to buy ride tickets online if your plan is to take advantage of all the amusement park rides — more than 50 of them!
Getting there:
Take the D, Q, N or F trains to the last stop called Stillwell Avenue. It's only about 50 minutes from midtown Manhattan, and you'll be above ground part of the way. Grab a window seat to see the Brooklyn Bridge and the Statue of Liberty in the distance. Luna Park is directly across the street from the station.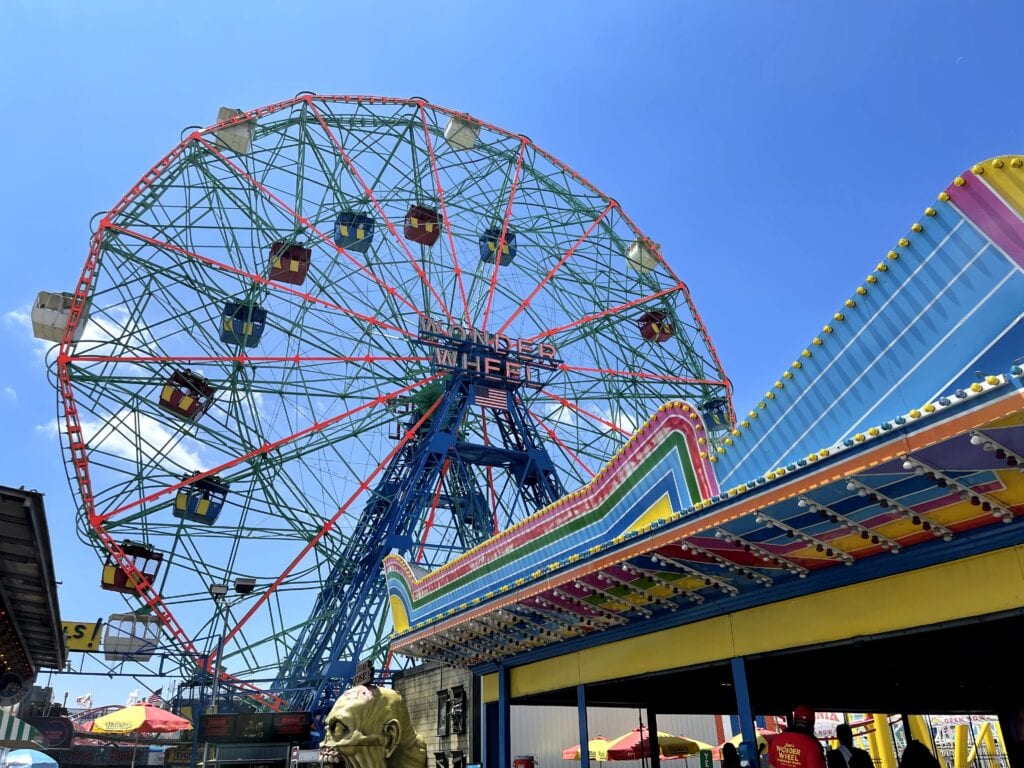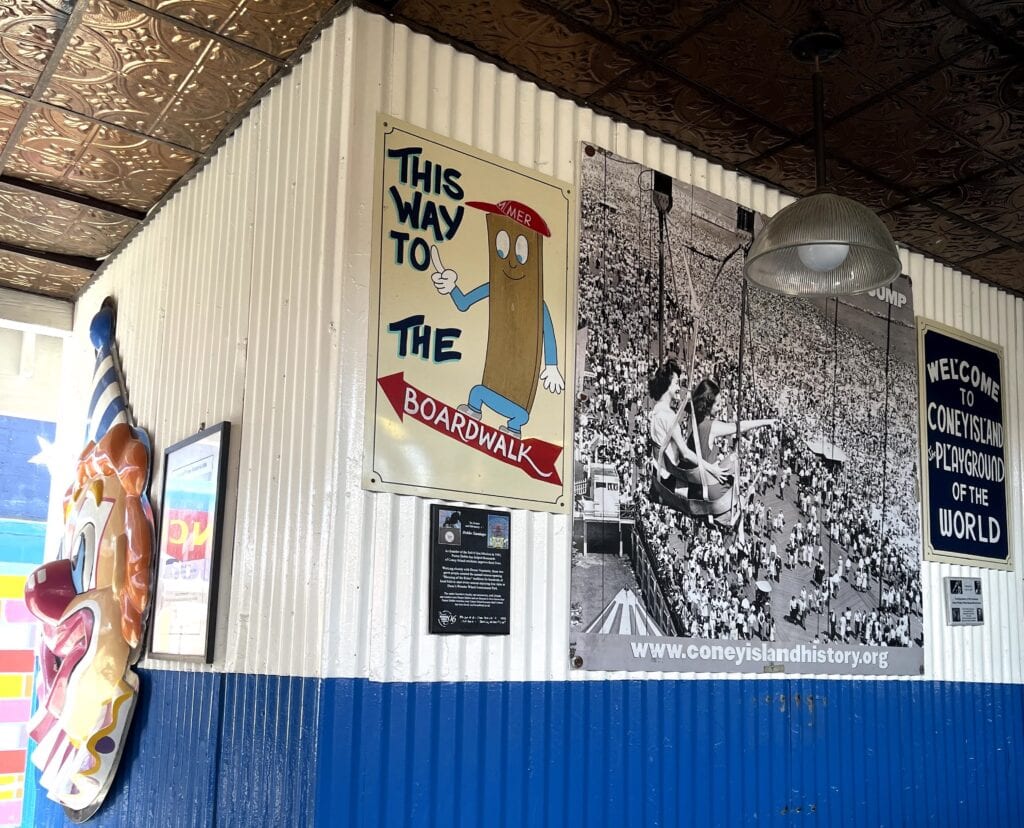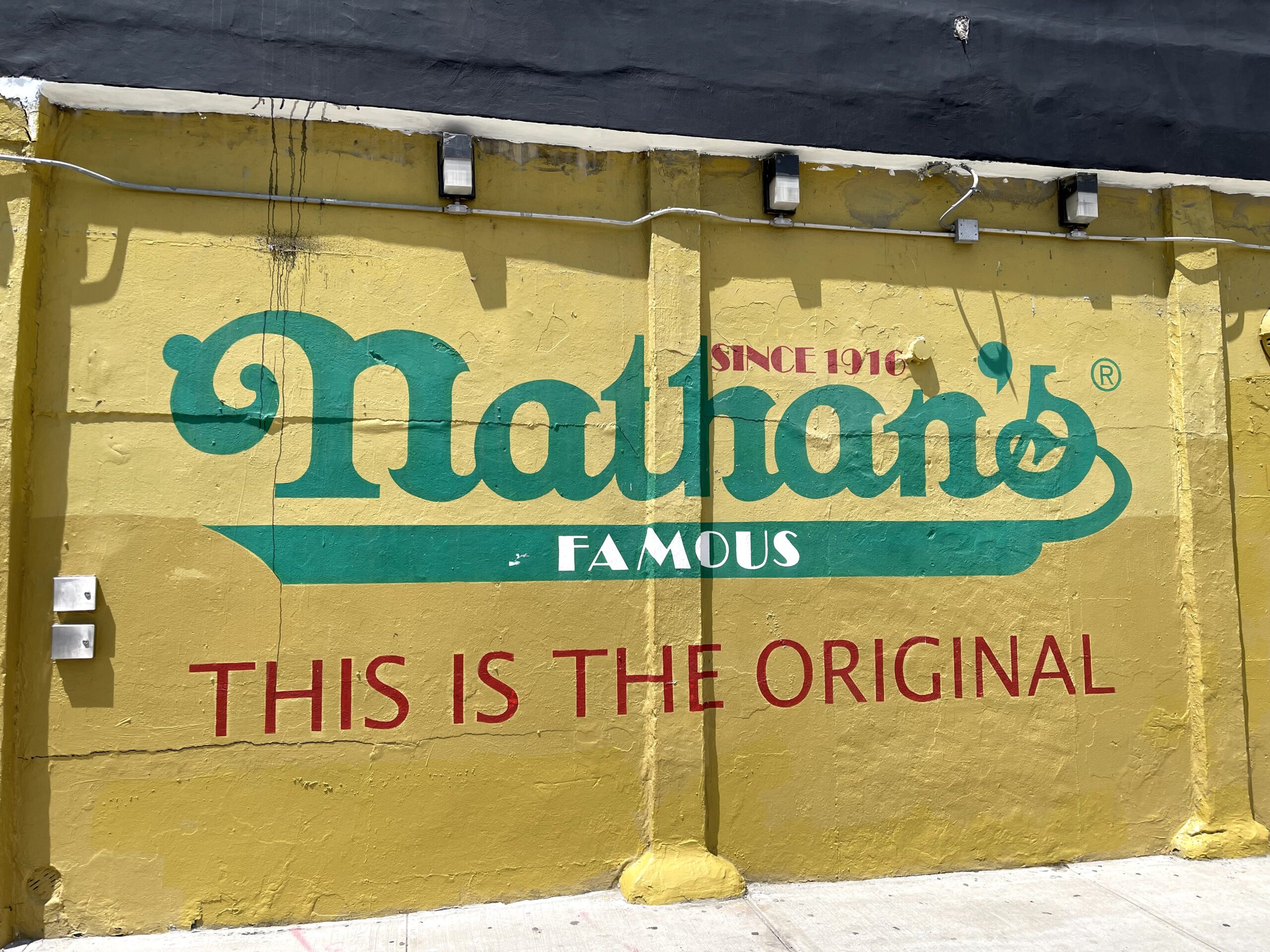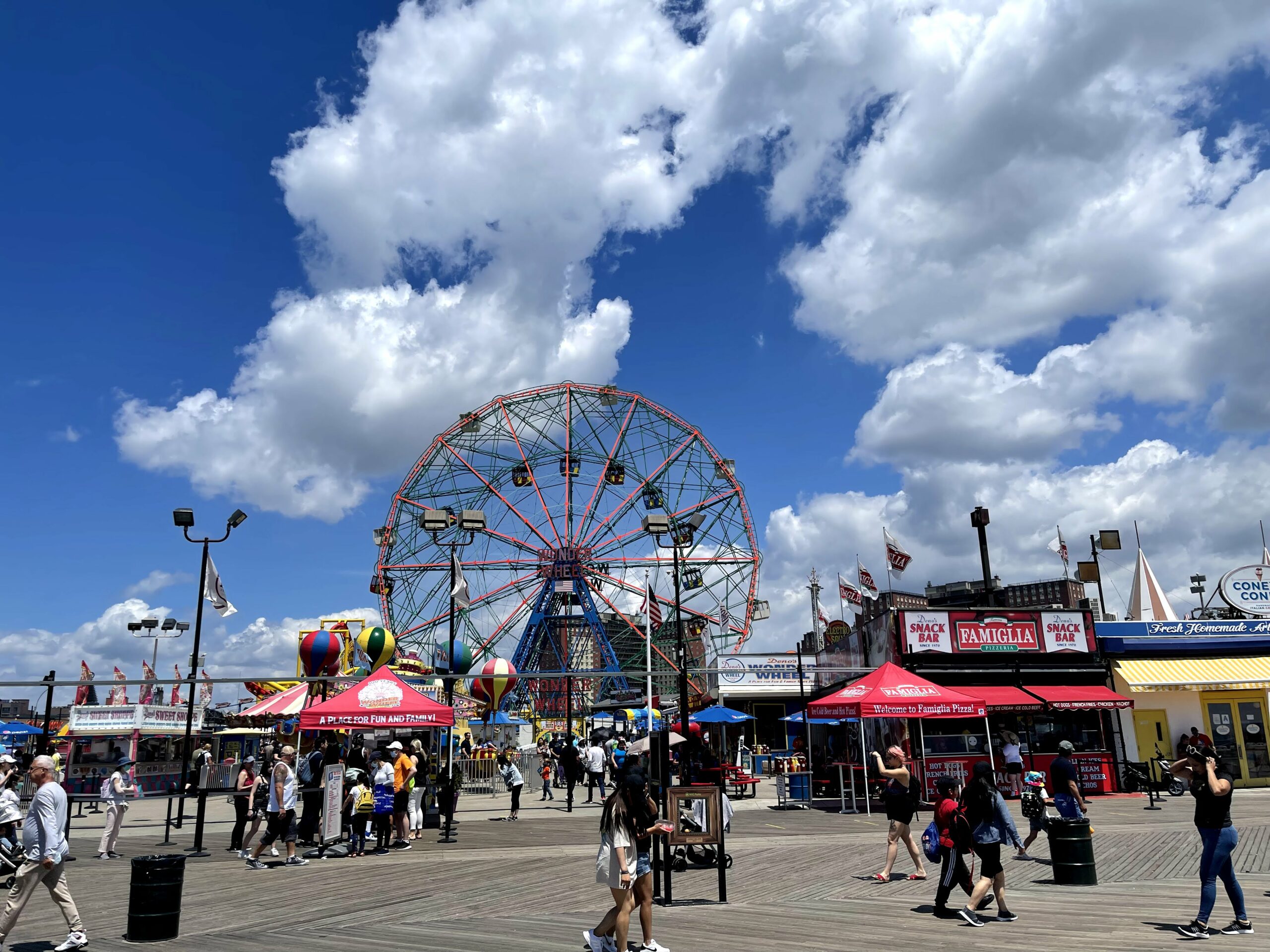 Images by Leslie Hodgin.